World Bank cheered by Zambia's progress
Time Posted: September 12, 2008 12:31 pm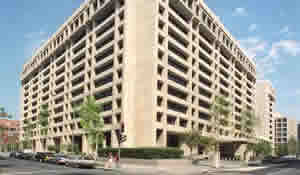 The World Bank has observed that Zambia has made remarkable progress in the public sector reforms and doing business index.
World Bank Country Representative Dr. Kapil Kapool disclosed that Zambia is now rated 100 out of 181 whose progress in the public reform programmes are being monitored.
Dr Kapool said this at a media breakfast meeting to give a summary of Zambia's performance on the 2004-2009 doing business indicators in Lusaka today.
He said Zambia has now moved 16 steps from last year when it was rated 116 out of the 181 countries globally.
Dr. Kapool attributed the improvement to the streamlining of the Patents and Companies Registration Office (PACRO) and the computerization of various institutions that facilitate businesses in the country.
He noted that most institutions have improved and reduced their time of operations such as issuing of licenses and registration of companies despite their system of operations remaining the same.
Dr. Kapool however said that there is need for Zambia to strive towards reducing the time and costs of exporting and importing goods into the country especially at border posts.
He added that the delays in exporting and importing goods out and into the country impacts negatively on the competitiveness of both exporters and importers respectively.
Dr. Kapool further called on government to work towards improving the labour market and employment conditions.
He added that there is also need to build on the momentum gained so far and address challenges such as transportation cost and labour market rigidities.
Dr. Kapool noted that the business environment in the country can receive a major boost if government addresses critical reforms is areas such as energy, telecommunications, railway systems and agriculture.
He has however commended government for putting in place mechanisms that have enabled the country record progress in improving its doing business index at global level.
And Deputy Secretary to the Cabinet Likolo Ndalamei said government will continue working towards improving business in the country.
Mr. Ndalamei said government wants Zambia to become the best investment destination in future adding that the country cannot create wealth for development without investments.
He said the fight against corruption through institutions created for the task by the late President Mwanawasa has also impacted positively in doing business effectinely in the country.
Mr. Likolo also assured the World Bank of government's commitment to addressing issues and challenges observed in the annual assessment.
The Doing Business is an annual assessment of selected business indicators on how countries are fairing in the implementation of private sector reform programmes.
It is however not a comprehensive index measure. Currently Zambia is among the 181 countries across the globe that is annually assessed since 2004.
ZANIS/CM/AM/ENDS