Government has no intentions of regulating Zambian media
Time Posted: February 14, 2009 7:43 pm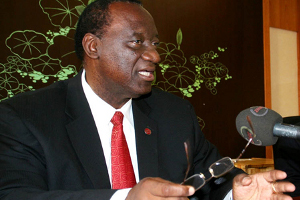 Government has said it has no intentions of regulating the media provided it finds ways of regulating itself.
Information and Broadcasting Services Minister Ronny Shikapwasha said Government would like to see all media organisations subscribe to Media Ethics Council of Zambia (MECOZ) or any other self regulatory body that will help in upholding ethical and professional reporting.
Speaking at the Media Institute of Southern Africa (MISA) Zambia annual award presentation at Mulungushi Conference Centre in Lusaka last night, Reverend Shikapwasha also said a free media is an important partner in entrenching democracy and contributing to development.
The Minister also promised that Government will continue encouraging a plural and diverse media in the country.
He said encouraging a plural and diverse media in the country was the only way in which citizens would access a wide range of information and ideas enabling them to participate in a democratic space.
Rev Shikapwasha further said the media has tremendous potential to produce quality and relevant material that can contribute to the promotion of good governance, democracy and development in the country.
Speaking at the same occasion MISA Zambia chairperson Henry Kabwe said there was need to see movement towards the implementation of the enacted law.
Mr. Kabwe called upon Civil Society organisations to support the enactment of the Freedom of Information Bill and make Zambians understand that the implementation of this Bill was not only a media issue.
At the same function, Zambia News and Information Services (ZANIS)Production Manager Wamunyima Muwana and Floor Manager Susan Zulu-Ndumingu scooped the best television documentary on floods and best report on anti corruption respectively.
Some of the awards which were given included the best reports on corruption, water and sanitation, HIV/AIDS among many others.
ZANIS/ENDS/AC/CLM/