Zambia has huge potential for electricity generation – RB
Time Posted: March 17, 2009 7:05 am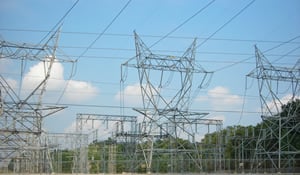 President Rupiah Banda has says Zambia still has a lot of potential for generating enough electricity from various natural resources.
Mr. Banda said the country can produce more electricity than it is currently generating from natural resources such as coal, water and solar among others.
He said this when a Chinese delegation of investors State Grid Corporation of China (SGCC) and Zhonghui Mining Industry Zambia Limited paid a courtesy call on him at state house this evening.
He said SGCC's intention to invest in electricity generation was welcome because the country and the Southern African region were currently experiencing a serious deficit of electricity.
Mr. Banda also observed that the intended investment by one of the world's biggest electricity generation company is a positive indicator of Zambia's investment environment.
He said the visit and intentions shown by State Grid Corporation of China are also a positive indication at a time when other investors, especially in the mining sector are pulling out.
Speaking earlier, Commerce, Trade and Industry Minister Felix Mutati, advised the Chinese investor to take advantage of the low metal prices prevailing on the market to invest in the country.
Mr. Mutati said government was ready to provide tax regimes and other framework of incentives especially in value additional products.
And speaking at the same occasion, State Grid Corporation of China Chief Economist Du Zhigang commended government for providing a friendly investment environment, which he said has continued to attract investors.
Mr. Zhigang said his company will visit some parts of the country for possible investment in the energy sector.
ZANIS/CM/KSH/ENDS