Police castigates irresponsible reporting
Time Posted: September 12, 2011 2:55 pm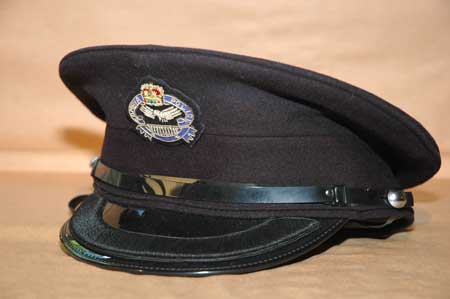 Deputy Commissioner of Police Solomon Jere has said irresponsible reporting of political activities by the media had the potential to plunge the nation into chaos.
And the Zambia Police in Southern Province have so far recorded 11 assault cases resulting from political activities in four
Districts in the Province.
Dr Jere said there was need for the media in the country to report political campaigns in a factual manner to avoid inciting violence among political players.
Speaking during an interactive meeting of the Zambia Police, political party representatives and other stakeholders at Protea hotel in Livingstone today, he noted that it was the responsibility of all Zambians to play their part and cultivate a spirit of love and unity before, during and after the September 20th tripartite elections.
"I wish to state here that irresponsible reporting of political campaigns by our friends, the media has the potential to set the
country on fire and so I would urge the media to avoid sensationalising events by providing the public with credible
information," said Dr Jere.
Dr Jere also said the police have received a number of complaints from political players adding that they would endeavour to resolve any conflicts amicably without biasness.
He noted that the police was under intense pressure to resolve these conflicts but added that the police would not be moved by any political emotions but would do its work professionally.
"We have come up with number of strategies to resolve political conflicts but we are under intense pressure to have these cases resolved in the shortest time," said Dr Jere.
"But what I want to say here is that the Zambia Police would not be moved by any political emotions and would work professionally without interference," he added.
Dr Jere said the police was there to ensure that there was a level political playing field and told the officers on duty to arrest any perpetrators of violence without waiting for instructions from superiors in order to expedite the settling of complaints.
In its quest to quell any possible violence that may ensue, Dr Jere said the Zambia Police have intensified preparations and embarked on a number of strategies including training programmes for the men in uniform.
He also warned police officers to remain non-partisan and conduct themselves in a professional manner when on duty or off duty.
Dr Jere further challenged political parties to state whether they would accept results of the elections and not just condemn violence.
Meanwhile, the Zambia Police in Southern Province have so far recorded 11 assault cases resulting from political activities in four Districts in the Province.
Southern Province Police Chief Lemmy Kajoba said generally, the province had not experienced any major violence apart from some political -related assault cases recorded in Monze, Mazabuka, Namwala, and Choma.
Mr. Kajoba also called for mutual understanding between police and major political players for peace to prevail.
And Inspector general of police Francis Kabonde has called on stakeholders in this year's elections to work with police so that all forms of violence are dealt with and ensure a free and fair election.
Speaking in Kabwe on Friday at a meeting for electoral stakeholders at Misuku Lodge, Mr. Kabonde said police alone will not manage to prevent or fight violence.
He says preventing electoral violence requires the participation of stakeholders such as the church, political parties, the media, and civil societies among others.
Mr. Kabonde said before campaigns started, police saw the need to be proactive and started discussions with stakeholders in a bid to find ways of resolving issues that lead to violence.
He says everyone should try to be a peace maker and builder during this year's elections.
He warned that police will not discriminate or favour any law breaker on the basis of political affiliation.
'We have examples to show. We have arrested people from prominent political parties they have appeared in court others are still appearing in courts of law,' he said.
He said discussions between police and stakeholders will continue to ensure violence during elections period does not occur anywhere.
"I have 9000 police officers who wrote the examinations after training out of a total of 15,000, number of police officers. These were trained in human rights and other areas that include duties and responsibility of police officers before, during and after polling day,' he said.
He urged participants to be weary of people peddling lies that could cause anarchy saying such people should be arrested and prosecuted.
Meanwhile moderator of the meeting, Bishop Joshua Banda called on political parties with differences to dialogue.
Bishop Banda said this was key to resolving any misunderstanding that may exist among them.
Bishop Banda emphasized that dialogue generated better understanding and respect of each other's divergent views.
He stressed that dialogue was the prime road to unity despite many diversities.
ZANIS