Sata off to India
Time Posted: March 23, 2012 10:11 am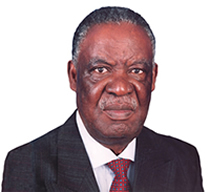 PRESIDENT Sata has left for India on a private visit, Minister of Information, Broadcasting and Labour Fackson Shamenda said yesterday.
Mr Shamenda said the President's visit to India is for a few days.
He said Minister of Finance and National Planning Alexander Chikwanda will act as President for the period Mr Sata will be away.
The President was seen off at Kenneth Kaunda International Airport by Mr Chikwanda, some Cabinet ministers, Secretary to the Cabinet Evans Chibiliti, service chiefs and senior Government officials.
He is accompanied by First Lady Christine Kaseba and special assistant for press and public relations George Chellah.
[Zambia Daily Mail]