Prove you are different from MMD, PFgovt challenged
Time Posted: April 4, 2012 8:43 am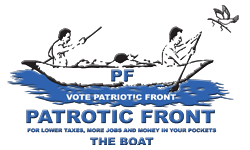 Federation for Free Trade Unions of Zambia (FFTUZ) National Executive Secretary Lyson Mando says the Patriotic Front government should prove to Zambian people who voted them into office that they are different from the MMD government.
Mr. Mando says it will be pointless for workers to continue having the same old complaints under the PF government which they had during the regime of the MMD.
In an interview with QFM, Mr. Mando says government needs to take the ongoing negotiations with public service unions seriously for salary increments and improved condition of service because the PF campaigned on the basis of putting more money in people's pockets.
He has however called on workers in the country to be a little bit patient with the PF government because it is operating on a budget that it found in place.
QFM