Family of the Kabwe footballer play who collapsed and died during a match refuse autopsy
Time Posted: April 14, 2012 9:32 am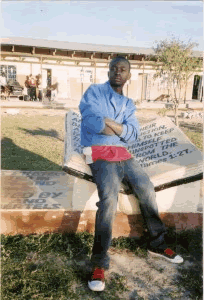 THE family of the Kabwe footballer, who collapsed during a match and later died, has refused to have a postmortem that could have ascertained the cause of the death. The body has since been buried.
The family has also said that it would not seek compensation because this and a postmortem would not bring Bwalya Mukuka back to life.
The 17-year-old Bwalya collapsed while playing for his Kabwe District Amateur Football Association (KADAFA) affiliated team, Super Lions, in a match against Pamodzi on Sunday.
His father, Edward Mukuka, said in an interview yesterday at the funeral house in Ngungu township that the family resolved that there would be no postmortem and that they would not ask to be compensated.
Bwalya, who was a Grade 11 pupil at Bwacha Secondary School in Kabwe, was buried on Wednesday at St Mary's Cemetery.
"There was no postmortem. The reason is that as a family we did not want him to be cut. Our son was not going to come back even if a postmortem was done," Mukuka said.
He said, however, that the family was shocked at the death of his second son.
"We were visiting them on Saturday and he was just okay. So on Sunday around 14:00 hours, he told us that he was going to play football," Mukuka said.
Mukuka, who resides in Kitwe, added: "He (Bwalya) played the first half and it was in the second half that he fell on the ground and the ball was not in his possession. When he collapsed, he was substituted."
He said Bwaya collapsed again on the way home.
Mukuka said just before 19:00 hours, one of Bwalya's friends rushed to inform the family that Bwalya was unwell and was brought home on a bicycle before being rushed to the clinic.
"At Ngungu Health Centre, we were told by a nurse that he had low blood (pressure).He died as we were waiting for an ambulance to take him to Kabwe General Hospital," he said.
[Zambia Daily Mail]