Henry Ready for Investigators" – Amsterdam
Time Posted: April 21, 2012 5:12 pm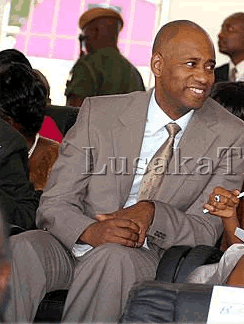 Henry Banda's International lawyer Robert Amsterdam says his client is ready to answer questions from investigators on condition that the interrogation takes place in South Africa.
Henry is wanted for questioning in connection with the engagement of RP Capital Group to evaluate Zamtel assets and the subsequent sale of the company to Libyas LAP Green Network.
Speaking in an exclusive interview with Q-FM from his base in Washington DC, Mr Amsterdam says the questioning of his client does not need to happen in Zambia.
He says he does not want to subject his client to what other MMD leaders have been subjected too.
Mr Amsterdam says since Zambian investigators want to investigate Henry they should travel to South Africa to interview him.
He adds that the Zambian government should come up with a case against Henry instead of defaming him through the press.
And reminded that his client is wanted for questioning in connection with the sale of Zamtel, Mr Amsterdam said he would be publishing some documents on Zamtel which he described as one of the most successful privatization in the history of Southern Africa.
He said the allegations against Henry on Zamtel are a joke.
He further stated that Zamtel will go down in Zambian history as one of the most costly political moves by any Zambian government.
[QFM]