Economic support from international community overwhelming – Chikwanda
Time Posted: April 28, 2012 7:00 am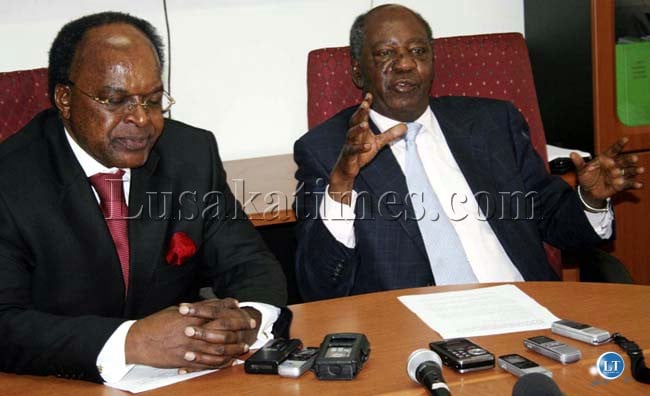 Finance and National Planning Minister Alexander Chikwanda says Zambia has received massive economic support from the international community since the ascendance to power of the Patriotic Front Government.
Mr Chikwanda said contrary to arguments by opponents of the PF government, a lot of countries such as Britain, Germany and Japan among others, have increased their economic support to Zambia.
Speaking in an exclusive interview with ZANIS in London yesterday, Mr Chikwanda attributed the increasing international support to the emphasis that President Michael Sata and his government have placed on issues of good governance such as the fight against corruption.
He said President Sata has made it clear that his government will have no room for corruption adding that he has also been practical on the issue by ensuring that any suspicious activities of corruption are swiftly dealt with.
"President Sata has been clear-cut on the issue of zero tolerance to corruption and this has actually won the hearts of the international community who have supported us regardless of the many challenges their countries were going through," he said.
He said Zambia is part of the global village and that the country has a duty to improve the livelihoods of the people by talking to other countries and explaining its challenges.
Mr Chikwanda said this is one way issues of poverty could be tackled and some of the needs of the people met.
He, however, said this situation gives the country a challenge of ensuring that all the resources it receives from the international community were diligently and prudently utilised.
Mr Chikwanda said, the PF government, in its scheming of things will endeavour to ensure that finances and whatever resources the country had were properly used.
"All countries in the world were having numerous economic challenges but were working hard to convince their tax payers to have some of their resources diverted to helping countries like ours at great expense so we cannot afford to be careless," he emphasised.
Meanwhile, Mr Chikwanda has said Zambia should seriously work towards reducing dependence on other countries.
He said it is the responsibility of all Zambians to help develop the country saying it is logical that once donor countries experience perpetual economic challenges their support will also dwindle.
The Finance Minister stated that government was doing its part by heavily investing in sectors such as education to increase the productive capacity of the people.
He said this was important because the people are the most important resource any country can have in their development process.
Mr Chikwanda urged all Zambians to be active players in the development process of the country because no one would do it for them.
ZANIS