15 liquor companies take government to court over Tujilijili ban
Time Posted: May 1, 2012 9:32 am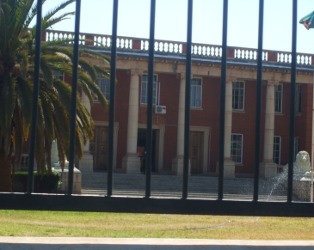 FIFTEEN liquor companies have challenged the Government's decision to ban the manufacture and supply of alcoholic drinks popularly known as Tujilijili in the High Court.
The ban announced two weeks ago extended to importing, exporting, selling or supplying of the drink in sachets.
The liquor firms have filed a notice of application for leave to apply for judicial review over the ban on the beverage.
Local Government and Housing Minister, Nkandu Luo on April 16, 2012 signed Statutory Instrument Number 23 of 2012 cancelling liquor licences of the 15 companies.
The minister prohibited the manufacture, importation, exportation, stocking, bottling, packaging, conveyance, possession, sale, supply or consumption of the applicants' liquor.
AED Advocates are representing the companies which are seeking an order to quash the ban, charging that it is illegal.
According to the application, the liquor firms contended that Professor Luo's decision to revoke the liquor licences was procedurally improper, illegal and was a breach of rules of natural justice.
The minister, they said, breached rules of natural justice when she arbitrarily revoked the licences.
They said they were investors who had legitimate expectation to continue running their businesses in accordance with the terms of their investment licences and agreements.
If leave to apply was granted, the companies would want a declaration that such grant operated as a stay.
They contended that they came into Zambia at varying times but between 2002 and 2011 and were given investment licences by the Zambia Development Agency after meeting the
mandatory minimum requirement of US$500, 000.
They employ 1, 000 people directly and about 10, 000 indirectly. The firms said the decision had far-reaching consequences of job losses, creditors losing their monies and loss of revenue on the part of the Government.
ZNBC