Interview with Swiss-Based Zambian Music Producer…as Sampson
Time Posted: May 2, 2012 4:15 pm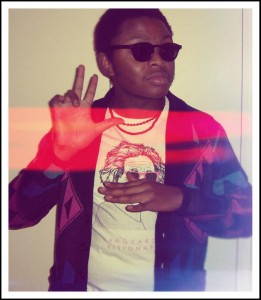 Last week we featured an article about …as sampson , incase you missed it here is the link
http://www.lusakatimes.com/2012/04/26/sampson-swiss-based-zambian-music-producer/
Here is an exclusive interview with the man .
KAPA187: What attracts you to music production and what made you take it seriously?
…as Sampson: I always had the habit of grinding my teeth together trying to make drum beats and coming up with melodies so when I finally got the chance to come up with tracks I was hooked. It's really fascinating to me – the idea of building an idea from nothing.
KAPA187: Who are some of the artists you have produced for ?
…as Sampson: Under my …as Sampson project, the majority of my work is instrumental but I'm currently trying to get some work done for 2 artists based in Geneva – Shan Malaika and Genevan Heathen. Also planning on building with Geneva based rapper, Jace Abstract. He's really good. As a hip-hop producer I have worked with 2 Zambian rappers, Malachite and Chanda Mbao. I featured on a Familia track as a rapper back in '08.
KAPA187: What is it about french style house that got you hooked on to hit?
…as Sampson: I'm really into funky music from the 70's and 80's so it was natural for me because French House borrows heavily from this kind of music but what I appreciate about it is it's got that ready for the club style thump but it's melody driven. I love all kinds of House music but French House just gets me in a good mood.
KAPA187: Do you feel more creative freedom when making french style house music as opposed to hiphop.
…as Sampson: Yeah, to be honest I feel like the majority of Hip-Hop these days is driven by everything but the music. People are too concerned with "swag", street cred and things of that natural rather than the actual art form. When it comes to French style house it's all about you and the music. Either you're good or you're bad. I definitely will rap again in future but I don't find Hip-Hop an inspiring genre at the moment.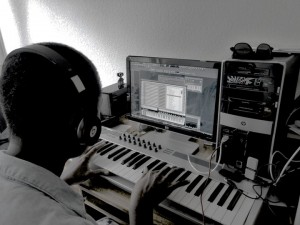 KAPA187: How did the name …as sampson come about , what does it mean.
…as Sampson:  It's actually really random. My mum doesn't like the fact that I keep a mini afro, so during one of her rants about me getting a hair she said "you think you're Sampson or something" and it stuck with me. I put the "…as" on the front because it kind of implies I'm playing the role of Sampson aside from my regular student life and my other musical projects.
KAPA187: Your music has been featured on a number of blogs and some compilations ,how that make you feel
.…as Sampson: It makes me feel really good, because I'm fortune to be able to spend weekends in my room making songs that people all over the world connect with. It's strange to me because I never really expected all the support. I'm thankful, though. I really am.
KAPA187: Tell us about your upcoming E.P " Sans Success Sans Excess Sans Sex " .What does the title mean and what can you fans expect from it.
…as Sampson: With my EP, its sound is really going to take from my influences but with my own spin on them, of course. It'll have a very 80's sound. The word sans is French for "without" and someone is considered to have made it when they have fame, money and women. I put a positive spin on this, because I see these as obstacles in a sense and its just informing the listeners to expect nothing but what's important from the project – good music.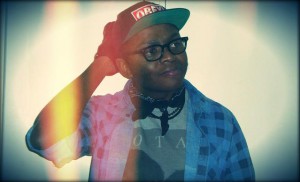 KAPA187: Do you feel your style of music is embraced in zambia ?
…as Sampson: No, not really to be honest. It's not really that popular here in Europe right now. People are still really into Electro Pop and Progressive House, but the curve is shifting. Music  is changing and it seems French style house and Nu Disco are making quiet the comeback.
KAPA187: Apart from music what other interests do you have . Is there is anything that for fans will be surprised to know about you.
…as Sampson: I don't know if it'll surprise anyone but I'm a movie buff. I watch at least 6 movies a week. Some of my ideas for my music is inspired by movies.  I'm also into travelling, would do it more often if I could. It's kind of cool to just get up one day and go somewhere you've never been and try socialize with new people. It can be inspiring.
KAPA187: Who or what inspires and drives you both in music and in life.
…as Sampson: My family and girlfriend definitely push me to be better at music and in life. The idea of knowing that doing something I love could possibly be beneficial in all of us in the long run makes me happy and makes me want to keep at it. I'm also inspired by musicians who have great bodies of work but still don't forget to have fun.
KAPA187: In 10 years i will be …..
…as Sampson: a hopefully a successful artist/producer with several great projects under my belt in different genres. Also hoping to have a studio of my own by then so I can help other artists get where they need to be. They are so many talented people out there but they don't really have an outlet. I'm also hoping by then I would have mastered playing a couple of instruments. My sound can only get better.
…as sampson is featured on the just released  Funkadeli Compilation
download it here http://www.mediafire.com/?52w22mwk0bp5l8b
follow him on twitter @as_Sampson 
Listen to more of his music at http://soundcloud.com/as-sampson
THE MUSIC
SCOTT
SUGA
By Kapa187