Suspension of Judges calls for separation of powers – Bishop Mususu
Time Posted: May 2, 2012 1:46 pm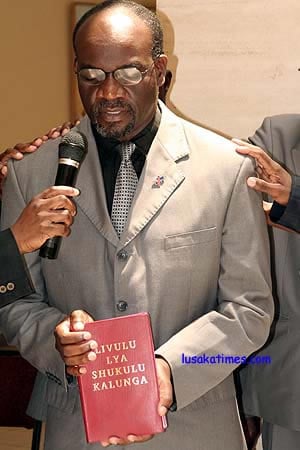 Former Evangelical Fellowship of Zambia Executive Director Bishop Paul Mususu says the suspension of the three Supreme and High court Judges confirms the need for separation of powers in the governance system of the country.
Bishop Mususu says the situation where the head of State is empowered to make such decisions might erode the judicial confidence in the country.
He says justice system might be compromised if such powers are left with the president.
He says judicial matters are some of the issues that need to be addressed in the constitution.
Bishop Mususu has also hoped that the tribunal set up by the President will not raise concerns of a pre-determined outcome as has been the suspicion with the commissions of inquiry.
Bishop Mususu explained to QFM news this morning that the tribunal should act in a very fair manner in order for fair justice to prevail.
[QFM]