CEEC vows to recover all the loans
Time Posted: May 5, 2012 10:15 am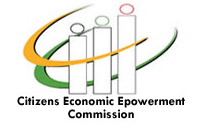 The Citizens Economic Empowerment Commission (CEEC) says it is trying to devise modalities that will enable it recover all the money that was accessed by business entities in form of loans.
CEEC Acting Director General Daniel Sichombo says the Commission is faced with a challenge of following up on the loans that were accessed by people in far flung areas.
Mr. Sichombo says it is for this reason that the Commission plans to identify some youths that will be engaged on commission basis to help the CEEC recover the money.
Mr. Sichombo notes that such a mechanism will also help in empowering the youths who could be unemployed.
And Mr. Sichombo has noted that the credit culture among beneficiaries has been poor.
He adds that CEEC hopes to see the K170 billion that has been released so far become an effective revolving fund to lessen the government's burden of spending on empowerment programmes in the country.
Mr. Sichombo was speaking to QFM news in an interview.