Pastor and taxi driver jailed over fake dollars
Time Posted: July 5, 2012 1:02 pm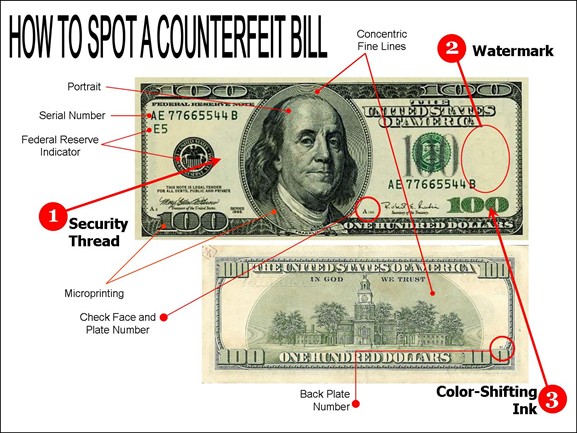 A Lusaka Pastor and a driver have been sentenced to three years two months imprisonment with hard labour for being in possession of 772 pieces of 100 United States Dollars counterfeit notes.
Before Resident Magisrtate Joshua Banda was Nkamba Chasha aged 28, a pastor who resides in Lusaka's' Palm Drive in Chelstone and his co-accused Mathews Koji Manjimela aged 40, a resident of Solwezi's messenger compound.
The duo yesterday appeared before Lusaka Magistrate Banda for being in possession of counterfeit currency contrary to section 358 of the penal code chapter 87 of the laws of Zambia.
In passing sentence Magistrate Banda reminded the duo that it is because of such unlawful and detrimental acts that have contributed to the distortion and poor performance of economies in the world.
Magistrate Banda commended the law enforcement agencies involved in ensuring that such criminal acts are brought to book to continue with their hard work if the country's economic status is to be revamped.
He said cases of counterfeiting in notes have become rampant in Zambia a situation which is worrying and has weakened currency performance on the foreign exchange market.
He further told Chasha and Manjimela that he tried by all means possible to ensure that he delivered a very fair judgment by considering the nature of the offence committed and that both offenders were first offenders.
Magistrate Banda said it was cardinal that justice prevails adding that Chasha and Manjimela deserved to be sent to prison so that they can be good examples to other people who are engaging in the same business.
Particulars of the offence are that the duo on June 2, this year while in Lusaka and acting together with other unknown people did posses 772 pieces of 100 US$ believed to be counterfeit notes without lawful authority.
Magistrate Banda then instructed the court that the said counterfeit notes be forfeited to the state and destroyed by the senior court Clerk.
ZANIS