President Sata congratulates opposition MMD for returning Mkaika seat
Time Posted: September 6, 2013 8:05 pm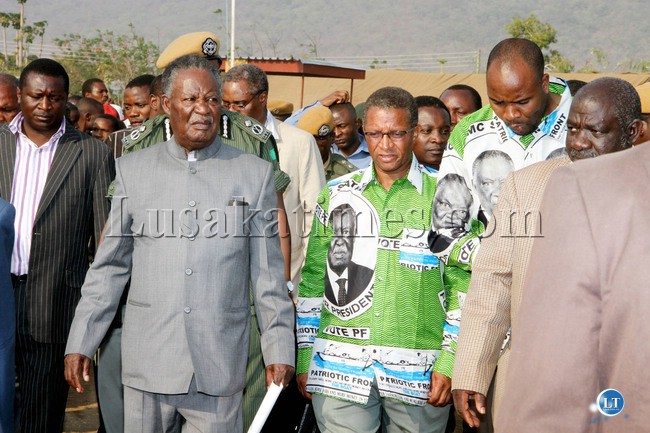 President Michael Sata has congratulated the opposition Movement for Multiparty Democracy (MMD) on their victory in the Mkaika Constituency parliamentary by-election.
President Sata says people of Mkaika Constituency have exercised their democratic right and made their choice of who should represent them in parliament.
He warned Patriotic Front (PF) Members of Parliament from the ruling party that they risked losing elections if they did not keep in touch with the people and listened to their concerns.
The President this in a press statement released to ZANIS in Lusaka today by his Special Assistant for Press and Public Relations, George Chellah.
Mr. Sata has since advised the opposition to be as magnanimous as the PF in accepting defeat instead of always crying foul and unfairly scandalizing the country's electoral process each time they lost elections.
"This time it is the PF which has lost the election, but what we have done is to congratulate our colleagues in the MMD. We hope they will do the same in future elections when they lose," the President said.
President Sata reaffirmed the PF's commitment to democracy as well as free, fair and credible elections.
The opposition MMD has retained the Mkaika Parliamentary seat through its candidate Peter Phiri who polled 9,054 votes to beat his closest rival David Phiri of the PF who came second ad got 1, 712 votes.
National Restoration Party (NAREP)'s Nigel Mpakateni got 161 votes followed by Nelson Mwale of the United National Independence Party (UNIP) who polled a pantry 136 votes in the fourth position.
The Mkaika constituency had 33 polling stations in which 11, 295 votes were cast. A total of 232 votes were rejected.
The by-election came as a result of PF's David Phiri, who was then an MMD Member of Parliament and Deputy Minister in the PF government, defected to join the ruling PF.
ZANIS