Zambia Police refutes media reports that HH was attacked in Kasama(updated)
Time Posted: September 20, 2013 7:14 am
Pictures of PF cadres blocking HH
Zambia Police Service refuted media reports that opposition Leader Mr Hakainde Hichilema was beaten in Kasama. In a statement released to the media, the Police said that Mr Hichelima refused to have a formal report recorded of the incident in Kasama, but was provided with security all the way to Mpika.
Below is the Zambia Police full statement.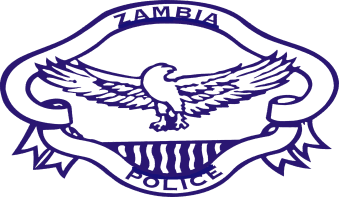 PRESS STATEMENT
To: All Media
From: Public Relations Office
Date: 19th September, 2013
The Zambia Police Service wishes to dispel assertions that the opposition Leader Mr Hakainde Hichilema was beaten in Kasama. Mr Hichilema arrived in Kasama at about 10:00 hours on 18th September,2013 and was scheduled to have an indoor brief at Million Guest house with his party cardres. They had notified the police and we had no objection to the notification. However they decided not to go ahead with their planned brief.
We were aware that Mr Hichilema had a private programme to pay a courtesy call on the incoming Paramount Chief Chitimukulu.
Later Mr Hichilema arrived at Kasama police station with his entourage and stated that at around 12:00hours whilst driving along mungwi road they were blocked by persons chanting patriotic front slogans.
Efforts to have a formal report recorded from Mr Hichilema at the police station failed as Mr Hichilema refused to do so. However, when he decided to leave the police station he was escorted by the police to ensure his security up to Mpika.
RAE HAMOONGA
ACTING/POLICE PUBLIC RELATIONS OFFICER