HH writes to Sata over Nurses' salaries
Time Posted: October 9, 2013 7:42 pm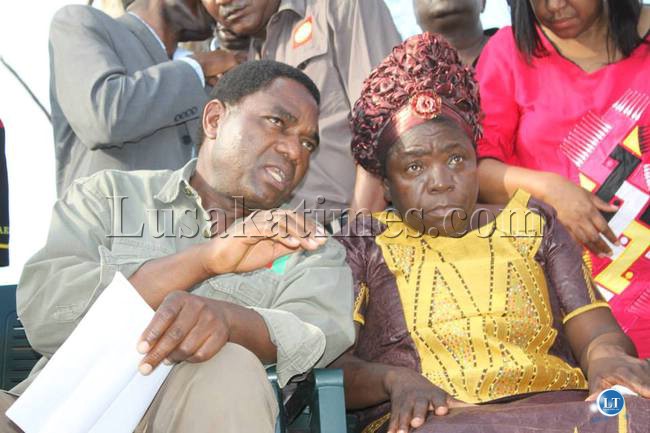 United Party for National Development (UPND) President Hakainde Hichilema has urged Republican President Michael Sata to quickly address the challenges in the health sector.
In a letter to the president obtained by QFM News today, Mr. Hichilema notes that the harmonization of salaries is being implemented in a haphazard manner and has demoralized health professionals.
Mr. Hichilema says he carried out an on the ground assessment of the situation at the University Teaching Hospital (UTH) where he found that nurses and midwives are still on strike and the pharmacy is still closed.
He has urged President Sata to urgently intervene in the matter by committing to reward the nurses and midwives according his government's earlier promise.
Mr. Hichilema adds that government officials got their 100 percent increment and are paid on time and it is morally right that government does the same for the nurses and midwives.
However, Health Minister Joseph Kasonde has said politicians should desist from gaining political mileage from such strikes when peoples' lives were at stake.
He advised Mr Hichilema to move away from the realm of speculation saying Government sets rules on salaries and the salaries were negotiated within those rules.