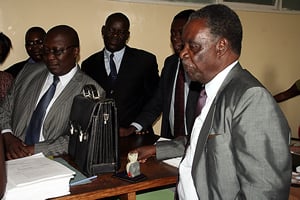 Zambia's main opposition leader Michael Sata has launched a court challenge to demand a recount of the vote in the Oct. 30 presidential election, his party's lawyer said.
"I know that (my colleagues) are currently in court filing a petition. I am now working on some more documents which we will submit to the court next week," Winter Kabimba, lawyer for Sata's Patriotic Front, told Reuters.
"We are actually going for a vote recount which must be done by way of a petition."
Sata, who lost the poll to Rupiah Banda, has branded the election to find a successor to late President Levy Mwanawasa a fraud. Mwanawasa died from a stroke in August, two years into his second five-year presidential term.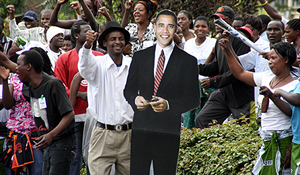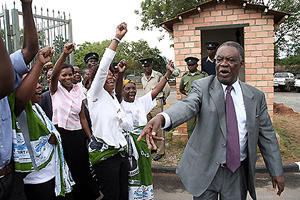 Political tensions have been rising in Zambia, Africa's biggest copper producer.
Zambian police arrested 38 people on Thursday after violent protests over the arrest of a priest and radio presenter in the country's second-biggest city, Kitwe, a police spokesman said.
Police said the arrest of Frank Bwalya, a priest and manager of Catholic-run Radio Icengelo, which has been critical of Banda's government, sparked the riots.
Reuters
[Read 58 times, 1 reads today]