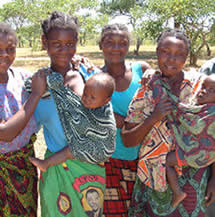 Government has said Chiengi district has the highest fertility rate in the country.
Chiengi District Commissioner (DC), Mwaba Lwaminda, said the fertility rate for Chiengi district currently stood at 3.5 per cent with a total population of over 92,000 as at 2002 census population exercise.
Mr Lwaminda explained during the Youth day celebrations yesterday whose theme was "Youth Partnership in Development" that in a period of two years, over 9,000 babies are born in Chiengi district mostly from youthful mothers.
The DC said the development was retrogression because the population did not equate with the increase in per capita income.
Mr Lwaminda noted that if the trend was not checked by the youths, Chiengi would get poorer because the population would continue to increase when wealth was stagnant.
He urged the youths to venture into income generating activities for the wealth of the district and to be partners in development with government.
He further said the youths should fight retrogression by taking advantage if the localized curriculum which enabled young people with no academic inclination to acquire practical survivor skills.
He said survival skills enabled youths to lead productive lives even when they did not stay longer in school, adding that they would be useful members of society.
He revealed that government had released K10 billion for each province and urged the youths to apply for funds through the Citizens Economic Empowerment Commission (CEEC).
ZANIS/ENDS/CB/EB.
[Read 27 times, 1 reads today]