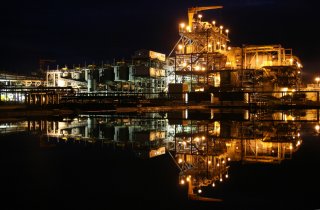 PRODUCTION of copper in concentrate at Lumwana Mining Company went up by 37 per cent during the first quarter of 2010.
According to the preliminary production results for the quarter ended March 31, 2010 released yesterday, production for the quarter under review totalled 30,471 tonnes of copper in concentrate, representing a 37 per cent increase when compared with the fourth quarter of 2009.
The company also reported that it achieved significant improvements in all areas of production, relative during the quarter with both total material mined and ore mined improving by about 70 per cent.
Following on from the steady production growth through 2009, the first quarter results were particularly pleasing as they were achieved during the wettest part of the year, reflecting a solid continuation of mine and mill ramp up at Lumwana.
"These results establish a sound base for Equinox to meet its full year 2010 guidance of 135,000 tonnes (300 M lbs) of copper.
As expected by management, the material movements during the wettest part of the year in the quarter were lower than the preceding quarter," the report reads.
Furthermore, during the first quarter of 2010, both mill tonnages and mine were impacted by a four-day electrical power outage when a ZESCO distribution grid pylon came down west of Solwezi due to vandalism.
The one-off event impacted the whole of the Solwezi region and it was the first time electrical power had been limited to the Lumwana site.
The milled tonnage was also affected by a scheduled seven-day maintenance shutdown to replace the liners in the primary crusher.
The Lumwana operations team continues to focus on the key areas of mining equipment availability and utilisation with good progress being made.
The addition of five new Hitachi EH4500 trucks, expected to be progressively delivered and commissioned over the next two quarters, should further improve Lumwana's production capacity.
Process plant recoveries remained at 92 per cent, with some transitional material treated during the quarter.
Mining and stockpiling of uranium mineralisation also continued during the quarter.
[Times of Zambia]
[Read 10 times, 1 reads today]