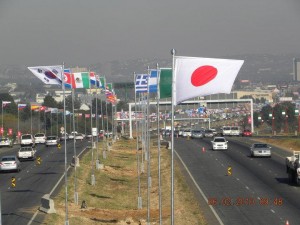 By Augustine Chisembele – Professional member of Project Management South Africa (PMSA)
The 2010 FIFA world cup has ended with Spain crowned as the world champions after beating the Dutch in the final game. After so much criticism especially from the foreign media, South Africa has hosted this edition of world cup with resounding success. South Africa has spent in excess of R33 billion to put together this global show piece. According to President Zuma the 2010 FIFA world cup has brought 'priceless' benefits to South Africa.
South Africa now boasts of improved infrastructure in transportation, communication and sport facilities among others. The country has ten (10) world class stadia spread across the country. On a social from, this rainbow nation has seen all races unite behind the world cup. This has triggered enhanced sense of patriotism, pride and achievement by South Africans. The economical benefits are just immense. VISA reported nearly $566 million spent on its debt and credits cards among a million visitors to RSA in June. South Africa has also positioned and marketed herself as a desirable destination to potential investors. It is often said success breeds success. RSA has now talking of hosting Olympics in 2020 even before the FIFA world cup dust settles.
Without a doubt the preparation for 2010 FIFA world cup was a huge undertaking by South Africa. And RSA was up to the challenge and successfully delivered.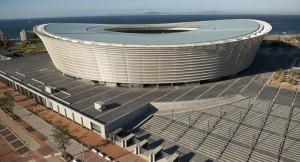 Now the question one would pose is; can Zambia learn from South African hosting the 2001 FIFA world cup? Allow me to pose a few more questions just to spice-up the debate; What position does Zambia desire to occupy on the global scen? Where does Zambia see herself in 2020 or 2050; Is Zambia a country which enjoys tackling huge challenges? The clue to the answers of these questions may lie in the past. 46 years after independence, we seem to align ourselves with largely World bank, IMF, UN, AU, Nepad, declarations. While these global entities assist us with the universal obligations, we need home-grown vision to stand-out as a nation. South Africa had myriad reasons to host FIFA world cup cardinal of which was to enhance her global image. Zambia too needs a dream around which everything must be anchored. If we need to create a Zambia our future generations are going to be proud of like the South Africans are doing, it can never be business as usual for GRZ the key primary stakeholder.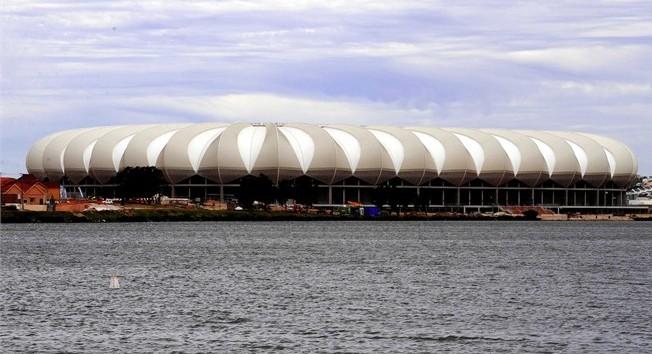 Don't me get wrong, one cannot honestly expect Zambia to contest the right to host the next installment of world cup after Brazil in 2014. What is anticipated is that Zambia must start punching within or even above her weight. Like host the Africa Football Cup or All Africa games. But again we have failed to host these events. Just a while ago Zambia threw in a towel to host All Africa Games.
The bottom-line is that Zambia requires a strategy that must direct our policy formulation, inform our desired position on the world map, and track our progress in decades to come. Hosting of a global event is by no means the sole yardstick to measuring Zambia standing on the international scale. It is however a litmus test regarding our country infrastructure readiness and availability. Because it this infrastructure that benefit the Zambian citizenry. To answer the question. Yes, Zambia can learn from RSA hosting of the 2010 FIFA world cup.
[Read 26 times, 1 reads today]