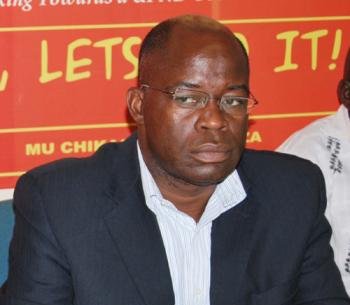 UNITED Party for National Development (UPND) spokesperson Charles Kakoma says the Centre for Policy Dialogue (CPD) opinion poll tipping Patriotic Front (PF) president Michael Sata to win the 2011 poll is fake, as it does not reflect the situation on the ground.
Mr Kakoma said in Lusaka yesterday that Dr Neo Simutanyi, the consultant and executive director of CPD who worked on the opinion, is just daydreaming and the UPND does not understand his motivation to make 'wrong and fake predictions'.
Dr Simutanyi said at a press briefing yesterday that the opinion poll suggests that Mr Sata will win with 31 percent of the votes while President Banda will come second at 29 percent.
Dr Simutanyi said UPND president Hakainde Hichilema will trail in third place with 12 percent of the vote while other candidates will get five percent.
He said the CPD's sample size is not reasonable enough to represent the views of all registered voters.
"Is the opinion of 1,000 people representative of more than 4,000,000 registered voters? That is a joke and his sampling techniques are questionable and too biased. He has not been to all parts of Zambia. How does he know what the entire voting population is saying?" he said.
About 31.6 percent of Zambians feel the MMD cares about the agricultural sector while 20 percent think the PF would do a good job and 10 percent opted for UPND.
Dr Simutanyi said corruption is not considered a serious problem as only 3.6 percent identified it as such.
He said a closer examination of electoral preferences suggests that there has been little shift from the 2006 and 2008 scenarios.
In 2008, Dr Simutanyi conducted a similar poll with the same predictions. He disowned it after it was discredited and the results of the elections were different from his prediction.
[Zambia Daily Mail]