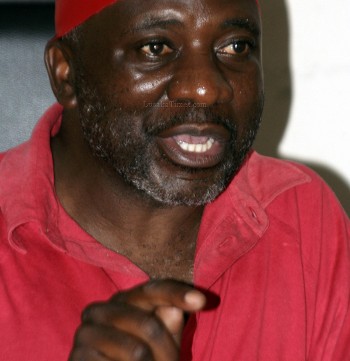 The Citizens Forum Executive secretary Simon Kabanda has appealed to the opposition Patriotic Front (PF) not to resort to violence when provoked by its opponents.
Mr Kabanda told QFM that resorting to violence means as a defence mechanism when provoked may lead to loss of lives of innocent people.
Mr. Kabanda said that this may also result in loss of national stability adding that political parties need to play an active role in maintaining peace and order.
He has since called on political parties to learn to co-exist and conduct their campaigns in a peaceful manner.
Mr Kabanda also charged that government was to blame for the unprofessional conduct of the Zambia Police service because of interference in the operations of the police.
Mr. Kabanda said that government gives instructions to the Zambia police adding that it is difficult for the police officers to defy the orders for fear of being fired.
He was commenting on the concerns raised by the Patriotic Front that the Zambia police has failed to act on cases of violence reported involving MMD cadres.
QFM