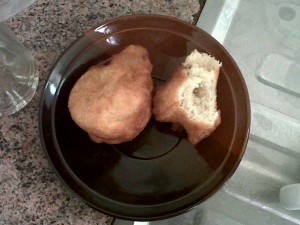 A new song is taking over the airwaves on Zambian radio stations . The song is called "Vitumbuwa" it is done by 2wo-1ne, a hiphop all star group made up of K star, krytic, thugchuld, buttah Nova & Marvel. The song has got so popular a remix of it is already reportedly being produced.
It is a hot topic of discussion on social media websites such as facebook and twitter. People are in two groups those who love the song and those who hate it.
The people who hate the song say it is a meaningless song that does nothing to improve the state of Zambian music. And that zambians need to be making songs that will stand the test of time , not songs that will be hot for a month and then fade away.
Contrary to those views there are those that love the song. They say it is a fun song and music is supposed to be fun . You forget about all your problems and just let lose and enjoy the carefree , humorous  song.
Take a listen to it and tell us what your view of the song is.
2wo-1ne – VITUMBUWA
BY KAPA187