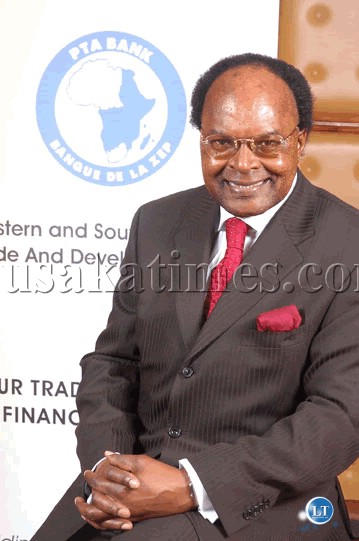 Bank of Zambia governor Michael Gondwe said that the central bank is hoping that the procedure to introduce the new notes will be done within six months.
Dr. Gondwe however, noted that the central bank will ensure that all the laid down regulations for printing new notes are followed.
Dr Gondwe added that once the new denominations have been rolled out, the old denominations will have to be withdrawn from circulation gradually.
The Bank Governor's comments comes after Cabinet approved the rebasing of the Zambian kwacha by dividing the current notes by 1000.
This will consequently result in the removal of the three zero's from the denominations of K 1,000 kwacha and above.
Therefore 1 000 , 5 000, 10,000 and 50 000 kwacha will become K1, K5, K 10 and K 50 respectively while the other smaller denominations will be in coin form.
Finance and National planning Minister Alexander Chikwanda h announced at a press briefing that a rebased Zambian Kwacha will address the costs associated with the accumulated loss in the value of the Kwacha experienced during the high inflation episode that undermine the currency basic function as a store of value, medium of exchange and standard of value.
Mr. Chikwanda explains that rebasing the kwacha will also help reduce the cost of customizing standard accounting packages that are purchased by businesses.
The minister also said cabinet and the Bank of Zambia board have also recommended that the banking sector be recapitalized in line with section 83 of the Banking and Financial Services Act.
Mr. Chikwanda added that the central bank shall revise the minimum capital for commercial banks.
This will result in the increase in the minimum capital requirement from the current K12 Billion to K 104 billion for local commercial banks while K520 Billion will be for foreign commercial banks.
QFM
[Read 118 times, 1 reads today]