Samparella was born in Zambia 17 years ago . Following her mother and two older sisters she moved to England in 2005. From a young age Samparella enjoyed singing for fun and at local talent shows, when she was 12 she entered her first talent show in England and won; following this she also went on to win numerous talent shows in England. This is the time when she realised that music would be a big part of her life.
In 2009 Samparella met several people who began to help her develop and shape what would be the start of a great journey. These people were Thomas (Actor/Songwriter) and Junior Angoula (Producer), the trio worked on and created several songs which are to be released on Samparella's next album scheduled for release by the end of 2012.
2012 looks to be a busy but amazing year for Samparella as she begins work on her new album. She is also working on collaborations with several artists including G Status from Atlanta, Georgia, USA as well as Timmy T from Ocho Rios, Jamaica. Samparella is also working on a new music video for her latest song "Your Love" which is set to hit air waves for the summer of 2012.
Samparella also recently became an active member of the "Change with Music" website. The website ChangeWithMusic.com helps promote music artists from across the globe and from all the profits they make 100% goes to the World Food Programme to feed the hungry.
Kapa187: Samparella , how did that name come about?
Samparella : Samparella was a nickname given to me by my mates in high school because i was a big fan of Rihanna and her song "Umberella. Its has been my stage name since then.
Kapa187:You did some talent shows when you were starting up. When was the moment that made you decide that music is something you want to pursue seriously?
Samparella :After I was given a standing ovation at one of my talent shows at the age of 14, I knew it was something I wanted to do. It was that overwhelming feeling that inspired me to pursue my music career.
Kapa187:Has your family always been supportive of your talent?
Samparella :Yeah, they have been really supportive from the moment they realised i can sing. They are my hypes. (laughs)
Kapa187:Living in the UK , do you follow Zambian music? Who are your favourite Zambian artists?
Samparella :I love Zambian music and I'm always updated. I'm a fan of Exile and Zone fam, they go hard with their music.
Kapa187: What is it that separates you from other upcoming singers?
Samparella :My music is very unique, I like trying new things and never stick to the same style. It's youthful, exciting and vibrant.
Kapa187: You have done many covers of popular songs, I personally like the one of Leona Lewis 'yesterday'. What made you decide to promote your talent in this way, and how has the response been?
Samparella :Thank you. I decided to promote myself this way because it was a way that got people's attention. The response has been great mainly because people get to hear their favourite songs in a slightly different way which makes them want to hear more of me.
Kapa187: Sometimes people can be very critical about upcoming singers, how do you deal with criticism?
Samparella :I've got a thick skin, negative criticism just bounces off me. I'm a very positive person so negativity doesn't get to me however any positive criticism I take on board.
Kapa187: What can your fans expect from your upcoming album.
Samparella :Excitement, a mixture of calm, sweet music and up beat tunes to keep the party going.
Kapa187: If you were given 3 wishes what would they be and why?
Samparella :To recreate the special times I spent with my father. To be with him again so he can see how far I have gone in my life. I would also like to make good use of the blessings I have received by helping others and finally to be successful in life so I can provide for my family and those around me.
Kapa187:You are still young; do you see yourself still doing music in 10 years? 
Samparella :I see myself doing music and more, I like to keep my mind open to every opportunity I get.
Kapa187: Any last words to your fans in Zambia and all over the world?
Samparella :Thank you for the support, please keep supporting me, be positive and as my mum would say, let your boyfriend be your books. Thank you Lusaka Times for the interview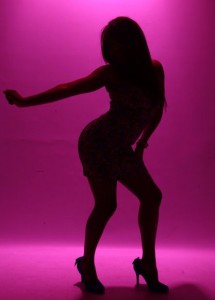 THE MUSIC
Cover of "Yesterday" by leona Lewis
NEW Original songs from Samparella – 'Your Love' & 'Dream' Teaser Mix (Lusaka Times Exclusive)
http://www.youtube.com/watch?v=rLNfqo8qm3Q&feature=youtu.be
A teaser of one of her upcoming singles .It has a nice up tempo-dance-pop feel to it .
By Kapa187
[Read 94 times, 1 reads today]