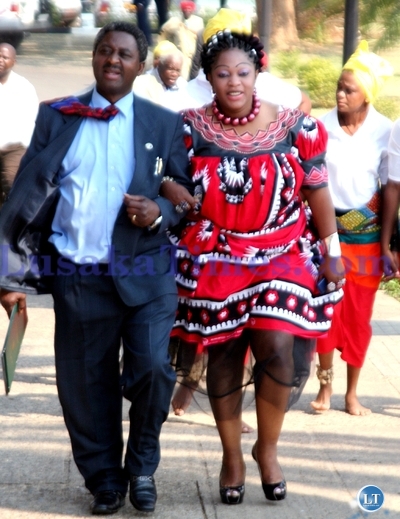 Former Community Development and Social Welfare Deputy Minister in the Rupiah Banda administration, Friday Malwa has resigned from the opposition Movement for Multiparty Democracy (MMD) and joined the ruling Patriotic Front (PF).
Mr. Malwa who is also former Kapiri Mposhi Member of Parliament (MP) resigned yesterday citing increased corruption and victimization in the former ruling party.
Mr. Malwa and eight former District and Constituency Executive Committee members announced their resignation yesterday after they handed over their MMD membership cards to PF Kapiri Mposhi Central Ward Councilor, Mathew Nyirenda.
The former Deputy Minister said he had decided to resign from the MMD to join the PF because of increased corrupt tendencies and victimization in the former ruling party against him and other members holding divergent views on how the party should be ran.
He said that he and some executive committee members who have resigned have been victimized and labeled as PF sympathizers for some time now and were merely fulfilling the wishes of their accusers by joining the ruling party.
The former parliamentarian said he had also resigned in order to support the PF fight corruption because he could not do so in the MMD which he claimed had embraced the vice at all its party levels.
Mr. Malwa who was not adopted to re-contest the Kapiri Mposhi seat in the 20th September, 2011 polls said the MMD has lost direction and will never regain its past reputation.
And Mr. Malwa has revealed that he could not be adopted to re-contest the Kapiri Mposhi seat because he refused to corrupt some officials in the party who demanded outrageous amounts of money from him and other members who wished to contest various positions at ward and constituency levels.
Mr. Malwa urged all his supporters to also resign from the MMD and join the PF charging that the MMD is a corrupt party which thrived on lies.
He said he will soon put up a program aimed at de-campaigning the MMD in Kapiri Mposhi district to ensure that the party is completely wiped out in the area.
QFM
[Read 20 times, 1 reads today]