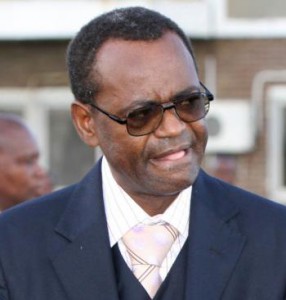 THE MMD has said that the rumour going round that former vice-president George Kunda has died is untrue.
MMD national secretary Richard Kachingwe was quoted on the ZNBC main news last night as saying that Mr Kunda was not dead and that he had visited him at the University Teaching Hospital (UTH) earlier in the day.
He said the rumour started on the internet and wondered why people where wishing the former vice-president dead instead of sending him goodwill messages.
"What has become of our morals, they have sunk so low, something has gone wrong when one is sick you have to wish them best of luck," he said-
[ZNBC]
[Read 15 times, 1 reads today]