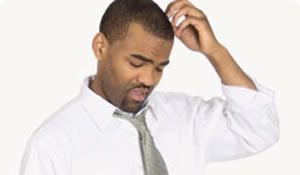 By Mazala Zulu
'I'll do it tomorrow… that was my quick response when someone would ask me to do something that I didn't feel like doing. I would find every reason to put things off for tomorrow.
Once I got to look at my life with brightness and found out how to achieve things for myself in life, I quickly realized, that that response was not going to work and that I was headed for being a classic procrastinator. That realization forced me to change the way I thought about my responsibilities and goals.
It's so easy to say "I'll do it tomorrow…"and you can say that everyday… that way you put things off indefinitely.
The first and most important step to achieving my goals was to change my attitude and thinking. I discovered that whenever I would say "I'll do it tomorrow…" I was really thinking about how painful doing something would be.
Most of us, both as individuals or businesses have this kind of thinking. We tend to push things off for a later time. The only problem with this way of thinking, usually results in nothing being done because we subconsciously are denying ourselves the pleasure of fulfilling something.
Instead of thinking about the benefits and how completing a goal would improve our lives, or make things better for us – We focus on the painful process of completing a goal. We do this because we have programmed ourselves that change is difficult. We need to re-program our thinking, by always being aware of what we are thinking of.
For you to achieve what you want in life you need to choose to change your thinking (you always have a choice in life) and this will bring a new way on how you view and achieve your goals.
Saying "I'll do it tomorrow…" was no longer allowed. Once I followed this process I got more done, I was quick and I was efficient.
There is no harm in changing your negative thoughts into positive. Give yourself a challenge, start today by doing something positive. (Call that client that you have been telling yourself "I WILL DO IT TOMORROW". Say hallo to that person that you have been wishing to say hallo to but have been putting it off).
We all try to avoid certain things and put things off until "tomorrow"… but often "tomorrow" never comes and you never get anything done.
Now by applying this same thought process you'll put an end to procrastinating and you'll stop putting things off for "tomorrow."
Stop putting things off for "tomorrow" get more done in less time. Become the person everyone wants to come to because they know that when they come to you, you always finish what you start. Start achieving your goals sooner. Stop procrastinating today. You are capable of achieving the greatest goals you can imagine… Don't let self-doubt and procrastinating stop you from success.
Tip -When you change the way you look at things the things you look at change.
[Read 8 times, 1 reads today]