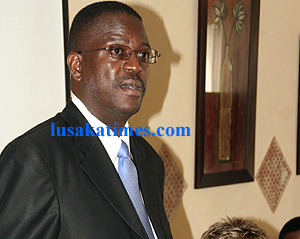 Attorney General Mumba Malila says gone is the era when Judges were above scrutiny.
Speaking when he officiated at the Law Association of Zambia Conference in Livingstone today, Mr Malila says the present era demands that the doings of the Judiciary should be publicly scrutinized and discussed almost as frequently and with as much venom as those of politicians.
Mr Malila says for judicial independence to be meaningfully nurtured and protected by all, it must be counter-balanced by judicial accountability.
He adds that judicial independence does not mean Judges are an elitist group, untouchables, and not subject to accountability.
He says to the contrary judicial independence is also about transparency and accountability.
Mr Malila further states that judicial institutional accountability requires that the judiciary is held in high esteem by the public.
He says this respect cannot be demanded but must be earned.
The Attorney General also reminded Lawyers that they have an obligation not only to protect judicial independence, but also to ensure that the public understands, respects and supports the principles.
He adds that Lawyers should not relent in letting the general public know that courts exist to serve their justice needs, and assure them that a strong independent and accountable judiciary is for their own good.
QFM
[Read 9 times, 1 reads today]