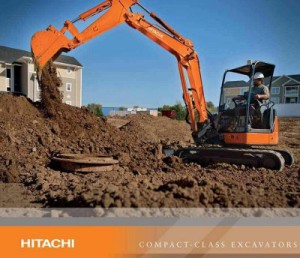 Hitachi Construction Machinery has officially launched a US$ 15 million re-manufacturing plant which will be manufacturing Japanese mining equipment in Zambia.
This is the largest Japanese project in Africa which has so far employed 120 Zambians and is expected to soon engage 40 more local.It will re-manufacture large-scale mining equipment and export to various countries in southern Africa.
The project, situated on the road leading to the Kenneth Kaunda International Airport, will benefit large-scale mines such as Lumwana in the North-Western Province.
Minister of Finance Alexander Chikwanda officially launched the plant. Other government officials who witnessed the launch were Minister of Education, Science, Vocational Training and Early Education John Phiri, Deputy Minister of Commerce, Trade and Industry Keith Mukata and Deputy Minister of Mines, Energy and Water Development Richard Musukwa, who is in charge of large-scale mining.
Countries in the region that will benefit from the plant include Botswana, Namibia, Mozambique and the Democratic Republic of Congo.
Hitachi Construction Machinery Company vice-president Yukio Arima expressed gratitude to the Zambian government for facilitating the project.
"The Zambia Development Agency (ZDA) and other government bodies made a lot of efforts to make this project a reality. We are now convinced that ZDA is a trustworthy business partner," Mr Arima said.
Mr Arima said the company settled for Lusaka because of its centrality in the region.He said Hitachi carried out feasibility studies in every part of Africa and Zambia was found to be ideal.
"This factory will be the central hub for our operations in Central and Southern Africa," Mr Arima said.
He described the local people Hitachi has employed so far as highly skilled, serious and dedicated.
And Japanese Ambassador to Zambia Akio Egawa said in a speech read for him by embassy charge d'affairs Atsushi Kuwabara that the setting up of the plant in Lusaka has opened a new chapter in the Japan-Zambia economic relationship.
"I count on the Zambian leadership to uphold this friendly business environment with transparent regulations," Mr Egawa said.
Mr Egawa said most Japanese businesses are not aware of Zambia's friendly and conducive investment environment.
And Mr Chikwanda said the opening of a plant in Lusaka is an indication of the confidence investors have in the Zambian economy.
"Zambia will benefit in many ways from this project but mostly in the transfer of state-of-the-art technological skills," Mr Chikwanda said.
He said the project will also bring in the country foreign exchange through exports of re-manufactured heavy equipment to other countries.
Mr.Chikwanda urged Japanese investors to take advantage of the Zambia's huge investment opportunities in tourism, agriculture and manufacturing sectors.
Mr. Chikwanda observed that the current Japanese investment inflow into Zambia has remained low except in few areas like dealership and contractors and he hoped that the coming of Hitachi will attract more investors in the country.
He said Zambia has huge investment opportunities which Japanese investors can take advantage to invest in value addition such as one that will be provided in the multi facility economic zones which are under construction.
He added that government will, however, continue to dialogue with Japan in areas of official development assistance and in trade and investment.
The Minister reiterated his government's continued policy improvement and initiatives that will strengthen the industrial sector in light of greater competiveness and integration of the world economy.
He has also pledged government support to the private sector initiatives that contribute to development and wealth creation.
Mr. Chikwanda has also commended Hitachi for investing in Zambia adding that the investment will bring more benefits to the country.
[Zanis/Daily Mail]