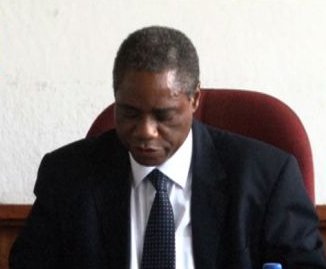 Agriculture Minister Emmanuel Chenda has said that government has exhausted the K300 billion budgetary allocation for the crop marketing exercise. Mr. Chenda said that this is because the Food Reserve Agency-FRA has bought maize beyond the budgeted funds.
The Minister was speaking in an interview with ZNBC news in Lusaka on yesterday. He explained that government has authorized the FRA to borrow money for buying maize from farmers.
Mr. Chenda said that he was hopeful that all the farmers will be paid by the end of next month. He said that government was doing everything possible to ensure that it does not carry forward arrears into next year.
Meanwhile, Vice President Guy Scot has said that Government is determined to make Zambia the food basket for the Southern African region.
Dr. Scott said that the agriculture sector has the potential to significantly contribute to the country's Gross Domestic Product-GDP.
He says that is why more investment is been channeled to the sector to establish more livestock disease control centers and revamping state ranches.
The Vice President was speaking on Tuesday during the 63rd Session of the Executive Committee of the African-Asian Rural Development Organisation-AARDO in Lusaka.
Dr Scot says this in a speech read for him by Deputy Minister in the Vice President's Office Harry Kalaba.
And Youth and Sports Minister Chishimba Kambwili says in a speech ready for him by his Deputy Nathaniel Mubukwanu that Zambia is proud to host the AARDO regional office.
And AARDO President Ambassador Ahmed Kheir says his organisation considers tackling rural poverty as a priority.
[Read 13 times, 1 reads today]