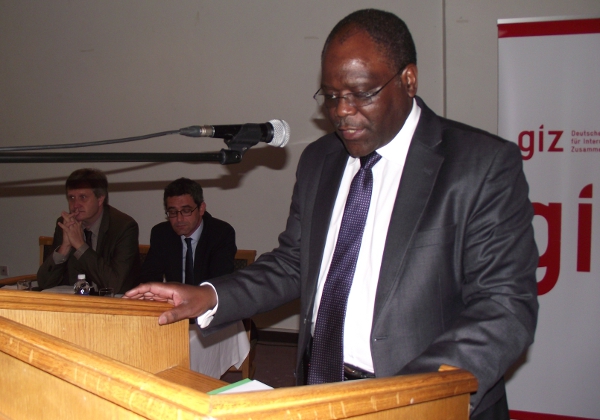 Government has declared a three-day period of national mourning in honour of the 53 people who died in a road accident in Chibombo on Thursday.
Acting secretary to the Cabinet Roland Msiska announced in a statement in Lusaka yesterday that President Michael Sata declared a three day national mourning period to commence on Monday, February 11, 2013.
"The National mourning will commence on Monday 11, February, 2013 at 06.00 hours and will end on Wednesday, February 13, 2013 at 18.00 hours. During this period, all flags will fly at half mast and programmes of entertainment in nature shall be suspended," Dr Msiska
said.
And Copperbelt Minister Mwenya Musenge has said the number is expected to increase as some bodies were yet to be identified.
"Thirty five people have so far been confirmed to be Ndola residents, however, the number might increase because we are still waiting for some bodies to be identified," he said.
He said the Copperbelt Provincial Administration had earlier met with the Post Master General to discuss the possibility of a mass burial for the Ndola accident victims.
Mr Musenge also visited a number of funeral houses for the victims in the city today where he encouraged the families to seek God's strength and encouragement.
"It's not easy for anyone to lose a loved one and let's pray for God's guidance and encouragement in this trying time," the minister, who also donated mealie meal bags and some cash to the bereaved families said.
Meanwhile, the Movement for Multiparty Democracy (MMD) has joined organisations, individuals and political parties that have sent messages of condolences to the bereaved families of the over 50 people who died in the road accident yesterday.
The former ruling party has called on the church to step in and pray for the nation so that the excessive spilling of blood in the country can be stopped.
In a statement made available to ZANIS in Lusaka today, MMD President Nevers Mumba said the continued loss of lives through accidents is a spiritual battle between good and evil which he said must be stopped.
He noted that the church must pray to stop the evil which he said seems to be demanding for more blood.
Dr. Mumba wished the affected family members God's strength during this period stating that any untimely loss of life is a subtraction from the commonwealth nations which he said leaves a great deficit.
"The MMD grieves with the families and all Zambians on the tragic death of fifty passengers on the Post bus which was headed for Lusaka this morning. Our prayers reach out to all affected family members, and wish them God's strength during this difficult hour,"stated Dr. Mumba
Yesterday, a passenger post bus headed for Lusaka from Copperbelt was involved in an accident around Chibombo area where over 50 people died on the spot while several others sustained injuries.
ZANIS
[Read 18 times, 1 reads today]