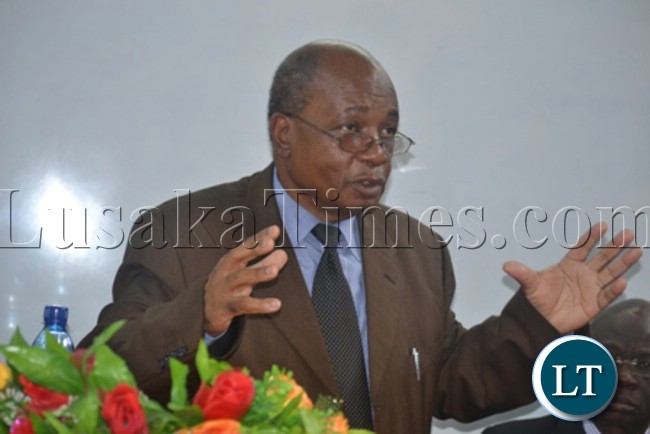 Minister of Education, Science, vocational Training and Early Education, John Phiri has disclosed that there were 300 teachers suspected of having faked papers and attempted to be recruited by government this year.
Dr. Phiri said the affected teachers have since been referred to the Examinations Council of Zambia (ECZ) for certification and verification of their academic documents.
He said the 300 teachers who had fake papers were desperate to be employed by the Ministry of Education, Science, Vocation and Early Education.
He said this in Mongu today when he paid a courtesy call on Western Province Permanent Secretary (PS) Amos Malupenga.
He said arising from this, government did not reach its target of recruiting 4,500 teachers in the education sector.
Recently, government recruited slightly over 4,000 teachers.
And Dr. Phiri has bemoaned the low reading culture among pupils in the country.
Dr. Phiri said reading should be started at a tender age and should be consistent in one's life in learning institutions and other public places.
Earlier, Western Province Permanent Secretary Amos Malupenga commended the Ministry of Education for recruiting over 4,000 teachers.
Mr. Malupenga said most schools in the province were experiencing serious shortages of teachers.
The PS disclosed that some of the newly recruited teachers have already reported to their respective schools.
ZANIS