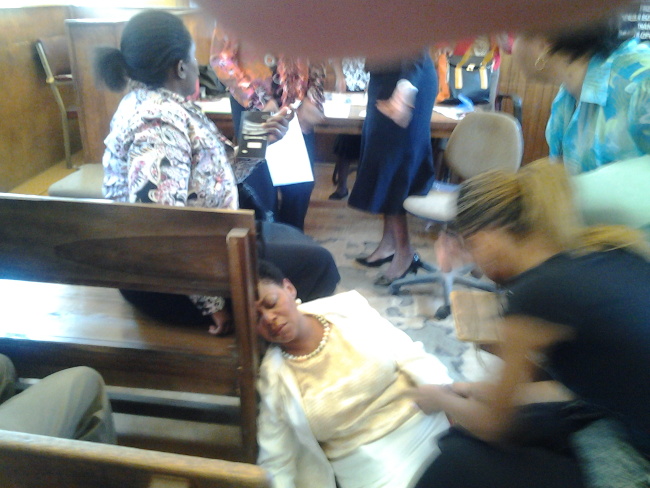 Naomi Mbewe, wife of Newstead Zimba collapsed shortly after the Lusaka Boma court granted the couple divorce.
Ms. Mbewe broke into tears and fell to the ground inside the court room shortly after the local Court Justice ruled that the family house located at Number 2 Nalikwanda Road, Woodlands will be owned by Mr. Zimba.
The court had earlier ruled that Ms. Mbewe will get the beauty training school she jointly owns with Mr. Zimba and a Nissan Xtrail, one of the two family vehicles.
The local Court Justice also allowed Mr. Zimba to keep custody of the couple's youngest child while the two children aged 17 and 19 will choose whom they will stay with.
But a sobbing Ms. Mbewe interjected the Judgement arguing that it is unfair for Mr. Zimba to keep the family house while she gets the beauty training school which is now non-operational.
The court however advised Ms. Mbewe to appeal against the judgment if she is not satisfied.
Relatives, friends and well-wishers were on hand to help Ms. Mbewe to her feet and later drove her away.
She had dragged Mr Zimba to court demanding divorce citing his alleged promiscuous lifestyle.
Ms. Mbewe also alleged that Mr Zimba had the habit of beating her up in public, lacks respect for the matrimonial home, had numerous affairs with maids and was once diagnosed with an STI.
"He had a habit of sleeping around. I cannot continue living with this man. He suspected he had affairs with our maids. He also had an affair with an officer from the National Assembly including the Namibian Ambassador to Zambia at the time," She told the court.
She added, "The defendant humiliates me in public by beating me up in the presence of my students at the school we used to run together. He has a short temper."
Mr Zimba had filed in his submissions that he still regarded Ms Mbewe as his wife and hoped that the court could reconcile the couple.
"My marriage to the plaintiff is still valid. I pray that the court helps us to reconcile. All the allegations against me are total lies. I have loved her and loved her alone. During our 22 years of marriage, I treated her so well. I bought her five vehicles including a BMW," Mr Zimba submitted.
The couple got married in 1993 and has three children.
Newstead Zimba served as cabinet Minister in the MMD administration under the late Dr. Chiluba and later served as Ambassador to Sweden in the Mwanawasa administration.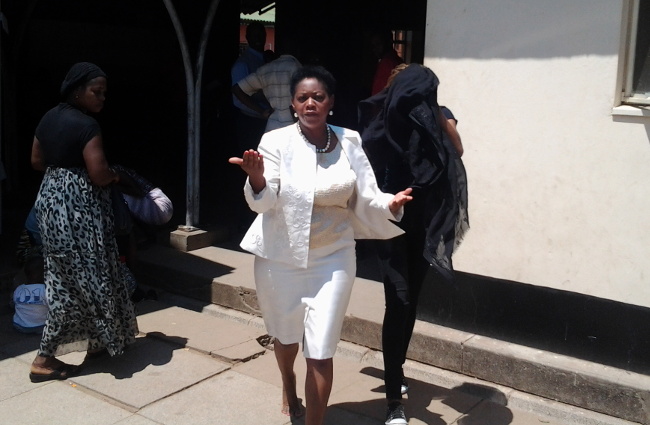 [Read 39 times, 1 reads today]