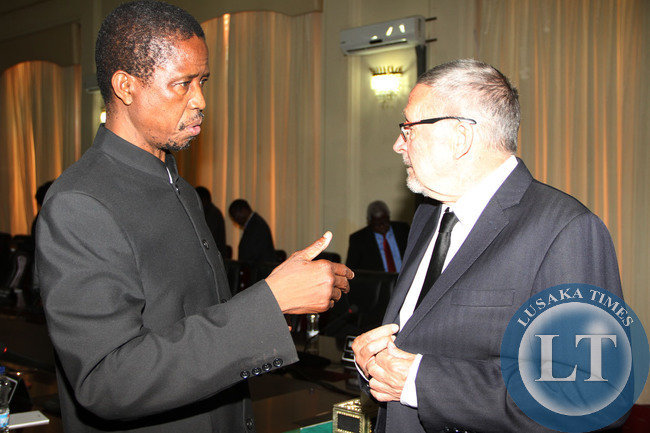 PF President Edgar Lungu has with immediate effect removed Vice President Guy Scott from his party position.In an emergency meeting held this evening at Lusaka's Blue Nile Lodge, the Central Committee has now relegated Dr.Scott to an ordinary member pending his disciplinary hearing.
The PF Central Committee announced that charges will be laid on Dr.Guy Scott and disciplinary action will be taken against him.
The decision now means that Dr. Scott will be a mere party member pending his own exculpating with the Central Committee on why he should not be expelled from the party.
In a letter dated 16th December 2014, Edgar Lungu stated that in pursuance of Article 19 (c) and 61 (j) of the Party Constitution Scott has been removed from his position for gross indiscipline.
The move follows Dr. Scott's decision to write a letter to the Acting Chief Justice Lombe Chibesakunda urging her not to entertain anyone that would show up as a PF candidate before the party's presidential nomination wrangles are resolved by the courts of law.
Below is the Letter sent to Dr.Guy Scott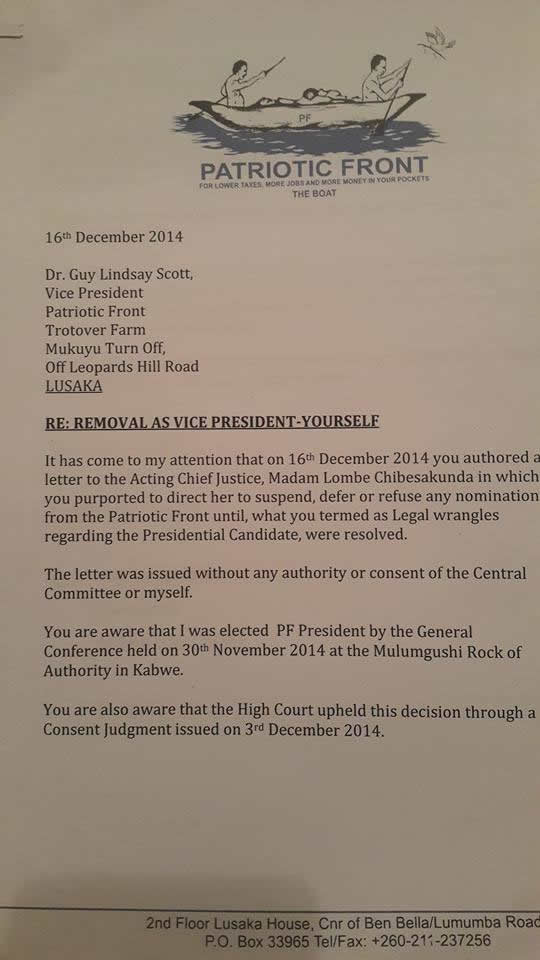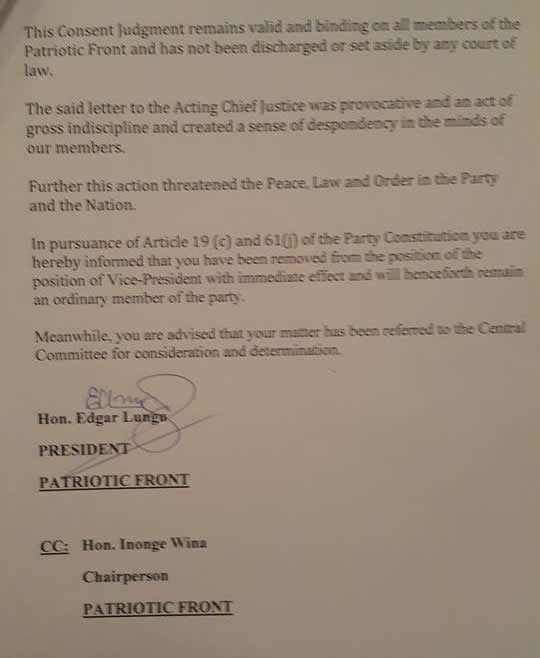 [Read 8 times, 1 reads today]