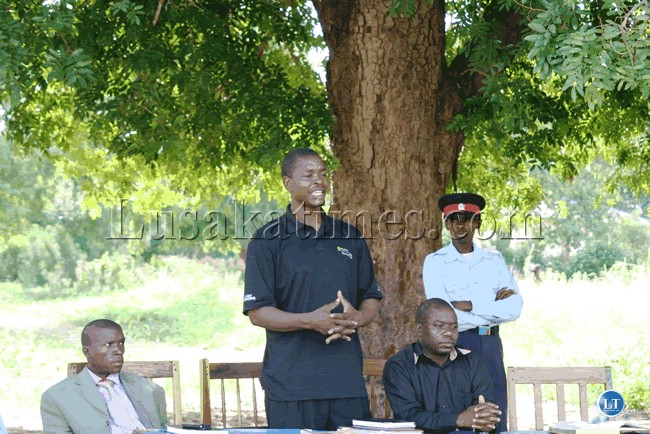 Government says it is in a hurry to develop Western Province.
Western Province Minister Poniso Njeulu says the PF government was in a hurry to ensuring overall development in the area.
Mr. Njeulu, who is also Sinjembela Member of Parliament, said government will however not do anything without the involvement of stakeholders such as traditional leaders.
He has since asked all Civil Servants to be loyal to the government of the day.
ZANIS reports that the provincial minister said this when he met all heads of Government departments and Non-Governmental Organizations (NGOs) at the Province Conference Hall in Mongu yesterday.
This was his official assignment since his appointment as Provincial Minister on the 12th of February, 2015, by President Edgar Lungu.
He noted that under the PF government, the province has seen various developmental projects such as the construction of the Mongu-Kalabo road, the allocation of 16 districts and the construction of Mongu District Hospital.
The Minister explained that Western Province was now enjoying a bigger share of the national cake contrary to some misconceptions that a lot of developmental projects in other parts of the country.
He further advised Civil Servants to desist from engaging themselves in partisan politics and urged them to exhibit high level of professionalism in the executing of government duties.
He said he was dismayed by some Civil Servants who had the tendency of reporting for work late and knocking off earlier.
And speaking earlier, Western Province Permanent Secretary Augustine Seyuba encouraged all government workers to work hard and leave a legacy behind.
[Read 19 times, 1 reads today]