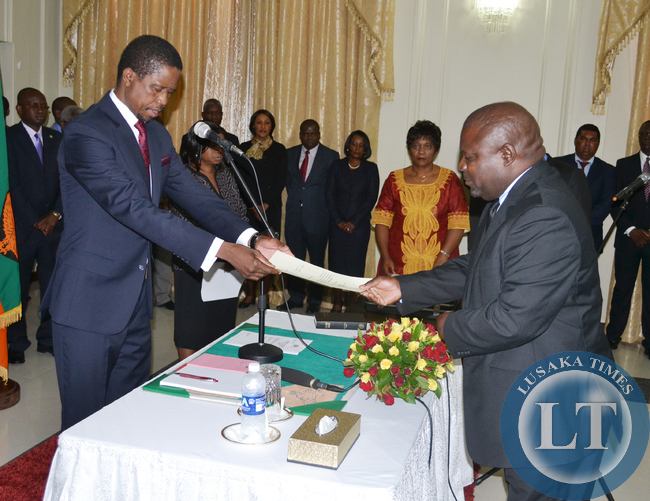 Special Assistant to the President for Project Monitoring and Implementation Lucky Mulusa says government is committed to ensuring that the delays surrounding the construction of the K144 million new run-way at Kasama Airport are quickly resolved.
Mr Mulusa was speaking this morning when he paid an impromptu visit at the site earmarked for the construction of the new airstrip.
ZANIS reports that Mr Mulusa said there is need to ensure that the project does not suffer unnecessary delays in order for people to realize the benefits of their investment.
He said government thought it wise to have a completely new run-way at Kasama airport hence the new project which when completed would accommodate bigger planes.
Mr. Mulusa also added that government would ensure that issues surrounding the squatters that have encroached on the airport land are sorted out.
The new 3 kilo metre run-way which will be constructed to full bituminous standards will run parallel to the old one which is 1.7 kilo meters.
And the Contractor, An-Hui-Shuin Construction Group of China has already started mobilizing materials to embark on the project.
Company representative Lucie Hua said the contractor was ready to begin the works as soon as a Consultant for the project was engaged.
Northern Province Permanent Secretary Hlobotha Nkunika who accompanied Mr. Mulusa to the site also emphasized the need for the quick appointment of a Consultant so that the works could begin quickly.
He added that when completed, the new infrastructure will help to boost the tourism potential of the Northern circuit.