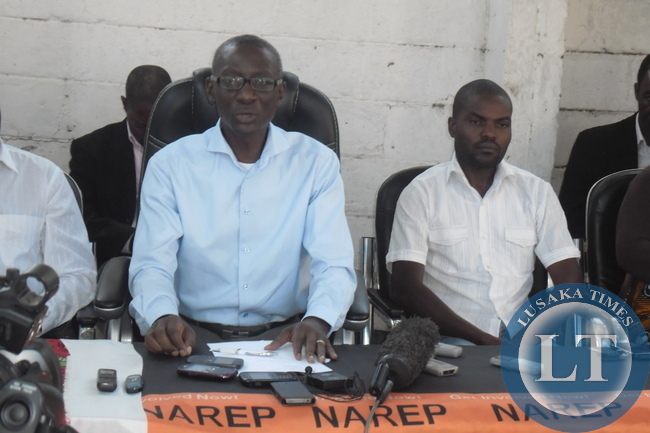 THE National Restoration Party (NAREP) has urged the youth to obtain national registration cards (NRCs) and register as voters for next year's tripartite elections.
Speaking when he met NAREP leaders on Friday, party president Elias Chipimo said it is important for youths to obtain NRCs to enable them register as voters in the voter registration exercise, which starts in August.
He said youths, regardless of political affiliation, should turn up in numbers to acquire NRCs and register as voters.
"We want to encourage all the youth in the country to exercise their democratic right as well as moral democratic duty to register as voters for 2016," he said.
Mr Chipimo said it is important for every youth to register as a voters because they are future leaders.
"Anybody who is 18 and turning 18 years next year should register as a voter during the voter exercise period," he said.
And Mr Chipimo said NAREP is undergoing major transformation to strengthen its structures
"We want members that are genuine and not politicians of the 'belly politics' who start thinking where the next meals will come from," he said.
Mr Chipimo said NAREP has embarked on membership mobilisation to strengthen its structures at the grass roots.