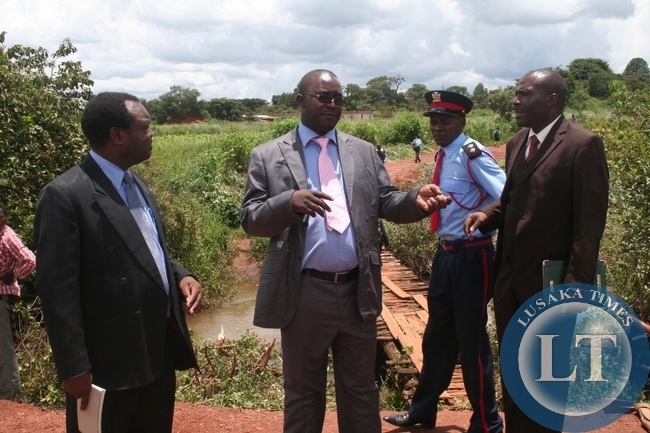 Northwestern province Minister Dawson Kafwaya has asked provincial heads to take action against their field staff who were actively aiding campaigns for an opposition political party in the just ended Solwezi west parliamentary by-election.
Mr Kafwaya said some named officers from ministry of agriculture and education were helping the named opposition party during their campaigns by providing food stuffs to political agents and conducting meetings in their homes.
He said it is unfortunate that some civil servants have decided to bite the finger that feeds them by campaigning against the government of the day.
Mr Kafwaya said politics should be left to politicians and that civil servants who are interested in politics should first relinquish their positions.
He was speaking in Solwezi today during a meeting with provincial and district heads of government departments.
The minister reiterated that civil servants should be loyal and support the government of the day and help it implement its policies and programmes.
And Mr Kafwaya said 60 kilometers of the Solwezi-Chingola road and about five kilometers of the township roads in Solwezi district will be completed by the end of the year.
He said government is committed to delivering the road projects contrary to assertions by some people that the works will not be completed/ on time.
Mr Kafwaya called on heads of departments to explain to the people the various developmental projects government is undertaking in the province in order for its efforts to be appreciated.