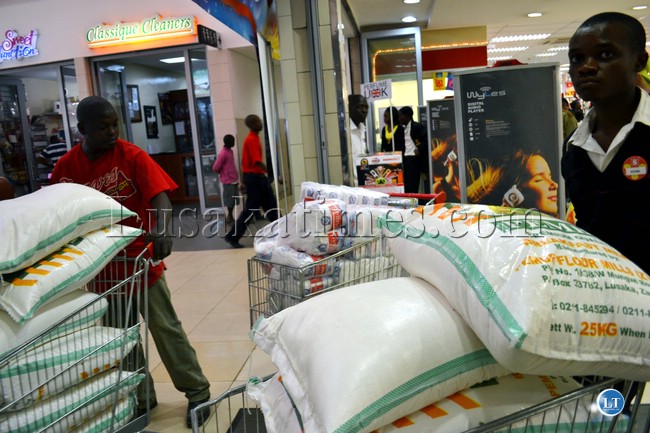 Zambia's annual rate of inflation for October 2015 rose to 14.3 percent, jumping from 7.7 percent recorded in September 2015.
The marked increase in the rate of inflation is mainly attributed to rises in food and non food prices.
Central Statistical Office Director John Kalumbi said during a monthly bulletin that out of the total 14.3 percent annual inflation rate recorded in October 2015, food and non alcoholic beverage products accounted for 8.3 percent while non food accounted for 6 percent.
Mr Kalumbi explained that North-western Province recorded the highest rate of inflation at 11.1 percent followed by Luapula at 10. 3 percent.
'Food items that recorded sharp increases were Mealie meal, Bread, Buns, Fritters, imported Bread Flour, Beef, Dressed Chicken, Frozen Fish, Dried Kapenta, Fresh Milk And locally produced cooking oil,' Mr Kalumbi said.
He also said clothing and footwear, furniture, household equipment, transport, recreational items such as newspapers, television sets personal computers also contributed to the increase in inflation.
And Mr Kalumbi also revealed that Zambia's trade balance has continued to worsen with September deficit standing at K 1,819.5 Million from K725.3 Million recorded in August 2015. This represents a 150.9 percent increase.