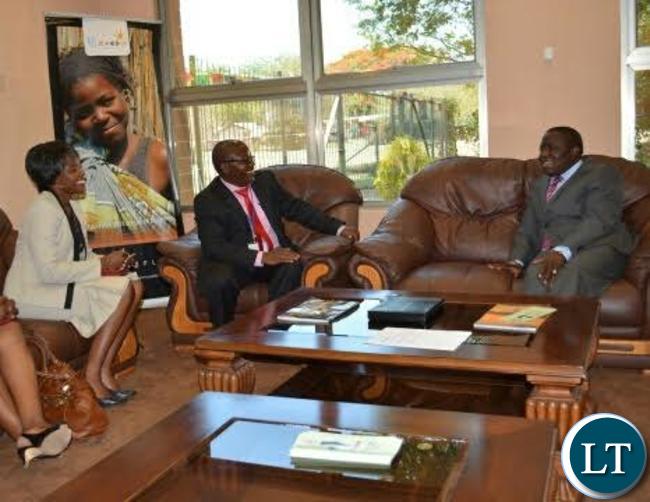 FOREIGN Affairs Minister Harry Kalaba has observed that Kalaba has observed information dissemination is critical in shaping the lives of citizens.
Mr Kalaba said information dissemination was key but it mattered how information was being disseminated to the public.
He was speaking in Livingstone at Harry Mwaanga Nkumbula International Airport yesterday upon his arrival in the Tourist Capital to officiate at the 4th Annual Public Relations and Communications Conference hosted by the Zambia Public Relations Association (ZAPRA).
The conference, which has attracted PR practitioners and communication specialists across Zambia, is being held at Protea Hotel under the theme Leadership in Communication – Elevating Stakeholder Engagement.
It is also aimed at highlighting the contributions public relations can make to the development of the country through effective stakeholder engagement.
"ZAPRA is important. Information dissemination is key but how you disseminate it is critical.
"That is why your Association is at the epicentre and it permeates across many organisations. Information is key and power. I am happy Zambia has such a body though many people haven't heard much about it," Mr Kalaba said.
Speaking earlier at the airport, ZAPRA president Davies Mupenda said his Association invited Mr Kalaba because he was a model in terms of being articulate on national issues and inspirational especially to youths.
Mr Mupenda said Mr Kalaba had a rare courage on various issues and hence the Association was humbled to invite him to open the conference.
"As ZAPRA, we are looking forward to working with you. We want to work with Government. The Ministry of Foreign Affairs as well as the Ministry of Information and Broadcasting Services are key on matters of information.
We have public relations and communication expertise who are capable of handling Government information professionally and we can help Government," he said.
Mr Mupenda noted that sometimes there was information gap when people were debating on social media.
"Government communicators should be able to give the public correct information and explain in response to attacks on social media.
"ZAPRA is fairly new and not yet being regulated by an Act of Parliament. Some people are a bit sceptical about the Association but we have brought on board members from both the public and private sector, representing all sectors of the economy," Mr Mupenda said.
ZAPRA secretary Mwamba Siame asked for Mr Kalaba and the Government to support the Association.
"This will enhance communication standards in the country to a level where everyone was aware of what was happening in the country.
"The Access to Information Bill will also enhance information dissemination in the country. We would also appreciate if you can get us membership from the Ministry of Foreign Affairs," Ms Mwamba said.