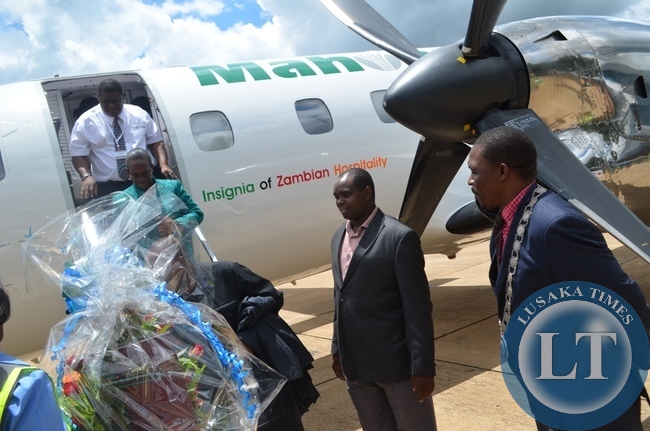 THE Kabwe Magistrate's Court has acquitted Livingstone Town Clerk Vivien Chiwila Chikoti for one count of abuse of authority involving more than K 750, 000.
Ms Chikoti, who was arrested by the Anti-Corruption Commission (ACC) in September 2014, has since resumed her normal duties at the Livingstone City Council.
Details in the matter were that, Chikoti, on dates unknown but between 1 October 2010 and 31 October 2010 whilst employed as Town Clerk at Kabwe Municipal Council, was alleged to have abused the authority of her office.
This was in the manner she had allegedly facilitated the awarding of a Land Survey Contract to William Mhango from Kabwe Municipal Council amounting to K 778, 100 which was above the threshold of the council, a matter or transaction that concerned the Kabwe Municipal Council, a Public Body.
And Livingstone acting Mayor Fred Sikazwe said Ms Chikoti had taken charge of her office following her acquittal.
Speaking at a media briefing in Livingstone on Monday afternoon, Mr Sikazwe appealed to management and staff at the Livingstone City Council to support Ms Chikoti in her endeavors to enhance service delivery in the City.
"On behalf of the Livingstone City Council and indeed on my own behalf, we are thrilled by this turn of events as you may agree with me that Ms Chikoti is a hard working executive.
"She is driven by target attainment as can be demonstrated by her commitment to cleaning the city and actively meeting stakeholder expectations during the time she was with us," Ms Chikoti said.
He said councilors had no doubt that Ms Chikoti was coming back with a more rejuvenated and burning desire to serve the people of Livingstone.
"With the implementation of the decentralization policy having practically began, we all need to move together while being linked and associated by the need to move our district to another level," he said.
[Read 35 times, 1 reads today]