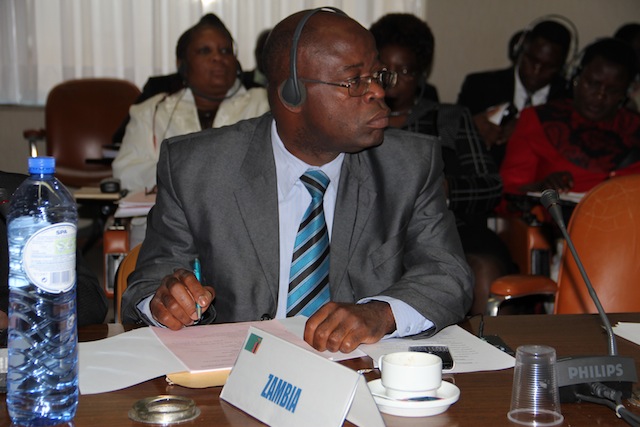 UNITED Party for National Development (UPND) Spokesperson Charles Kakoma has told ZNBC news that allegations against Mr Hichilema that he blasted Chieftainess Choongo of the Tonga people for welcoming and interacting in Bemba with Patriotic Front (PF) secretary general Davis Chama who recently toured Southern Province are false.
Mr Kakoma further state that Mr Hichilema never called any traditional leader over Mr Chama's visit, adding that Mr Hichilema is not opposed to the use of the Bemba language.
Mr Kakoma, who described the reports as a fabrication, said that Mr Hichilema had not spoken to Chief Hamusonde in more than three months – the man to whom Mr Hakainde is reported to have uttered the words.
Mr Kakoma said the alleged telephone interview between Mr Hichilema and Chief Hamusonde was nothing but an invention by Mr Chama and that the UPND leader was contemplating suing the PF secretary general over the matter.
When contacted, Chief Hamusonde said he was not ready to comment on the matter and accused the media of being sarcastic and promoting fights among politicians while Chieftainess Choongo said she was not aware and promised to call back but did not.
Mr Hichilema was alleged to have called Chief Hamusonde and complained about Mr Chama's tour of Southern Province in a region he said was the stronghold for the UPND and some of the people Mr Hichilema was with at the time he called the chief allegedly recorded the conversation.
Mr Hichilema is alleged to have told Chief Hamusonde that it was shameful for Mr Chama to have had a conversation with Chieftainess Choongo in Bemba when the traditional leader was a chief for the Tonga-speaking people.
[Read 25 times, 1 reads today]