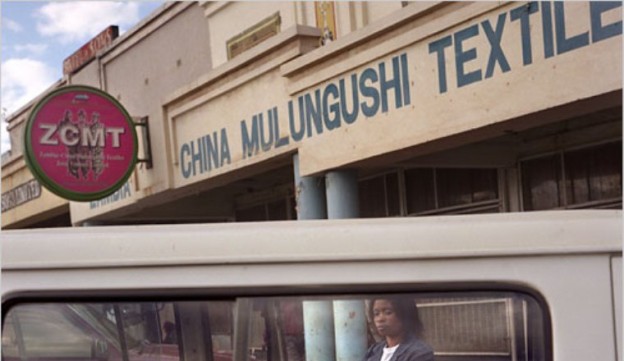 A CHINESE investor is interested in reviving the Mulungushi Textiles in Kabwe and plans to invest in major tourism projects in Livingstone.
The investor and the Zambia Development Agency (ZDA) are in the process of finalising negotiations for the takeover of the closed Zambia China Mulungushi Textiles (ZCMT).
ZDA director general Patrick Chisanga said discussions with a Chinese investor who should start operating ZCMT have reached an advanced stage and that the company was willing to take over the operations.
Mr Chisanga said this during Zambia-Qingdao Commercial Dialogue Seminar in Lusaka on Monday.
"We have initiated bilateral discussions with Commercial Bureau of Qingdao City on two important investment ventures which will soon produce results," Mr Chisanga said.
He said China Africa Cotton Development Zambia Limited had expressed interest in making two investments in Mulungushi and in a major tourism project in Livingstone.
Mr Chisanga was optimistic that both investments would be actualised.
About 11 business delegates were in Zambia to look for potential investments in energy, agriculture, manufacturing, and tourism sectors.
Later, ZDA signed a Memorandum of Understanding with Qingdao City of China, while Agriculture Minister Given Lubinda signed with China Africa Cotton Development (Z) Limited to broaden business interactions and cooperation.
Mr Lubinda said Government would continue cementing economic cooperation with countries like China to increase investments in various sectors of the economy.
Mr Lubinda was encouraged that ZDA was emphasising on agriculture, tourism and manufacturing.
"Zambia is a unique country, you invest in Zambia , you invest for the whole of Africa, the country has a youthful population ready to be employed," he said.
Mr Lubinda said the Government had allocated one million hectares of land to foreign investors which Chinese investors should take advantage of.
Chinese business delegation leader, Qingdao City vice mayor Wang Wei described the visit as an important milestone aimed at further promoting friendship between the two countries.
"The visit is to promote trade and further cement our long standing economic relations between our two countries," he said.
Chinese Ambassador to Zambia Yang Youming said there was need for more joint ventures between Chinese and Zambian businesses.
Mr Yang said as at October 2014 the investments from Qingdao Province into Zambia stood at $57.2 million.
[Read 24 times, 1 reads today]