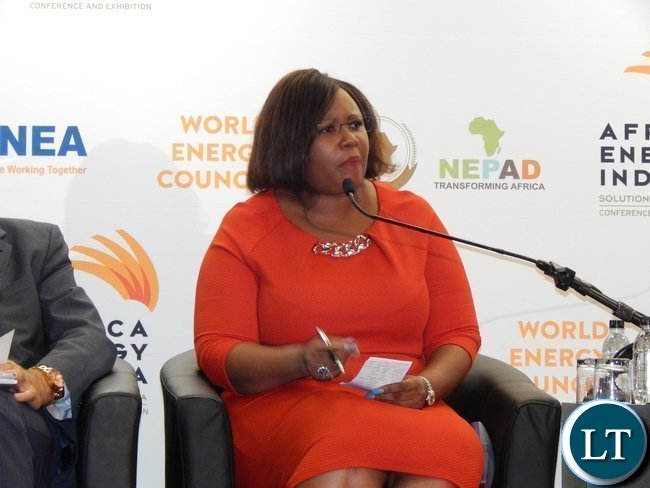 GOVERNMENT is heavily subsidising the pump price of fuel and there are enough stocks of the commodity, Minister of Energy and Water Development Dora Siliya has told Parliament.
And Ms Siliya says it would be imprudent to reduce fuel prices until the exchange rate of the Kwacha against other convertibles is certain and predictable.
Ms Siliya said in a ministerial statement yesterday that although Zambia has had economic challenges, fuel in Zambia remains one of the cheapest in the region.
"The PF government is cushioning its citizens against price fluctuations. We have continued to be on the side of the people. If we use market forces, the price of fuel would be higher but we want to keep the private sector going," Ms Siliya said.
Mafinga member of Parliament Catherine Namugala (MMD) agreed with Ms Siliya's statement that government subsidises fuel prices.
"It is true government is heavily subsidising the pump price of fuel. The ideal is to expect a price increase because of the depreciation of the Kwacha," Ms Namugala said.
And Ms Siliya says the pump price of fuel has remained the same in spite of low international crude oil prices due to the extreme exchange rate volatility.
"While international oil prices have significantly fallen, the Kwacha, however, has had huge and unprecedented depreciation that has cancelled any benefit or gains that could have reflected in reduced pump prices. International oil prices fell by 35 percent while the exchange rate depreciated by 58.5 percent," Ms Siliya said.
She said the last importation of crude oil was in September last year at the time when the Kwacha was at its lowest against the US Dollar and there has been no importation of crude to date.
Meanwhile, Ms Siliya has assured the nation of enough stock of fuel following the voluntary closure of Indeni due to non-availability of crude oil.
She was responding to a question by Zambezi East MP Sarah Sayifwanda (MMD), who asked how long the current stock of fuel would last in the wake of the closure of Indeni.
"Do not panic. We have enough fuel. Indeni only processes 50 percent of fuel while the other 50 percent comes by road. Hopefully, Indeni will open by the end of this month," Ms Siliya said.
Ms Siliya said Indeni was shut voluntarily because the crude oil that was supposed to be processed was contaminated.
"We did tests at the port before the crude was pumped into our pipeline and found that it is contaminated, so we sent it back," she said.
[Read 28 times, 1 reads today]