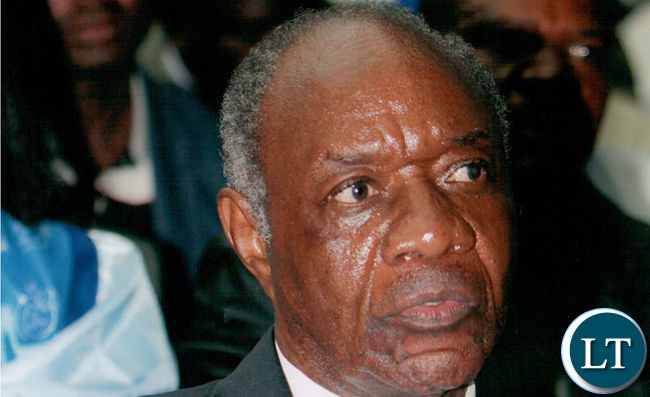 LEADERS of all political parties have a responsibility to root out violence in their respective political parties and punish their members advocating or perpetrating the scourge so that the vice does not continue to show its ugly head in the coming general elections, veteran politician Vernon Mwaanga has said.
He said violence was an enemy of democracy, the holding of free, fair and credible elections and should therefore be condemned by all political leaders.
Dr Mwaanga said violence should never be tolerated no matter who was involved and that Zambia had been known for conducting elections which had always fulfilled the international standards at both SADC and the African Union.
He said in a statement yesterday that SADC and the AU guidelines on holding elections member states included the full participation of citizens in the political process as well as the freedom of association, political tolerance and equal opportunities for all political parties to access State media.
Dr Mwaanga said equal opportunity to vote and to be voted for, independence of the judiciary, and the impartiality of electoral institutions, conducive environment for free, fair and peaceful elections and precautions to prevent fraud and rigging as well as adequate security for all political parties participating in the elections were included in the SADC and AU guidelines and standards.
He said Zambia had taken steps to institutionalize multi-party democracy politics since 1991 and that the transition from one party to multiparty politics had not been without pain.
"We had had to carry with us reluctant democrats and remnants of the one-party legacy kicking and screaming into this multiparty dispensation.
In the last 25 years, many political parties have been formed and some have died a natural death because they could not stand the rigors of competitive politics. Some political parties only exist in name and the ruling parties have found it difficult to accommodate opposition political parties and give them generous space within which to play their role," Dr Mwaanga said.
Dr Mwaanga said it was his view that every Government needed the stimulus of criticism in order to perform better, adding that a credible opposition was necessary to serve as a channel for people's discontent.
He said experience in other parts of the world had shown that every stable government needed a stable opposition which citizens should always see as an alternative to the government of the day.
[Read 26 times, 1 reads today]