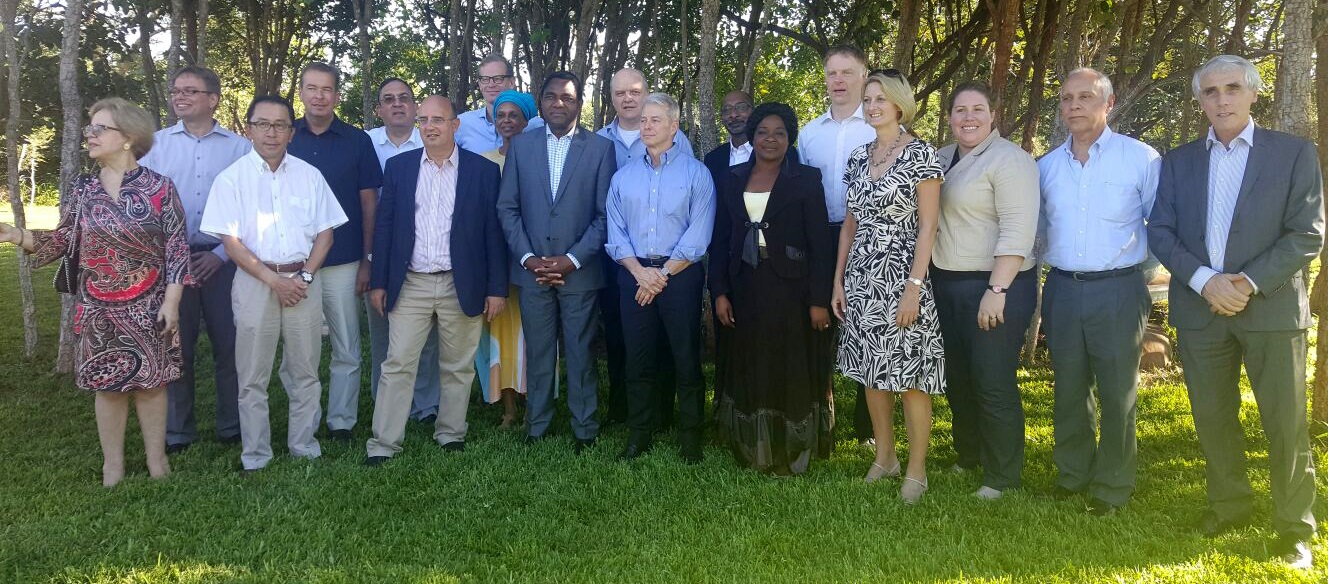 Some western diplomats accredited to Zambia have described UPND leader Hakainde Hichilema as a strong candidate going into this August 11th general elections.
The diplomats have since clarified that Saturday's meeting with Mr Hichilema should not be misunderstood to amount to interference in Zambia's internal politics.
US Ambassador to Zambia Erick Shultz, his Germany counterpart Benrd Finke and Acting UK High Commissioner to Zambia Lucy Jones were speaking this morning when they jointly featured on a live radio programme on Power FM Radio.
Mr Shultz explained that the 15 diplomats who met Mr Hichilema discussed a number of issues regarding the upcoming general elections.
The US envoy said Mr Hichilema is a strong contender in the forthcoming elections hence the need for diplomats to seek audience with him over the preparations for the polls.
He said the diplomats have every right to meet any stakeholder in order to get a perspective about any key issues affecting Zambia.
"The stakes are high in these elections because of what Zambia represents to the region and the rest of the African continent and as diplomats, we have a duty to report to our Capitals about all aspects of these elections and it is imperative that we meet the stakeholders including politicians and the radio stations," Mr Schultz said.
He also explained that diplomats are also free to comment on the upcoming elections but that the choice of leadership is up to Zambians to make.
"Lots of people comment all the time about the American elections. Recently Pope Francis made some comments about a contender in our elections, this is the nature of politics, it is a global community. We are all experienced diplomats and we know what we are supposed to be doing in this country. We will not interfere in internal affairs but we will support Zambia. I have done this for 30 years as a diplomat," he said.
And Ambassador Schultz said there is nothing irregular about the diplomats meeting with Mr Hichilema.
"I think the statement from the Foreign Affairs Minister sums it up. The meeting with HH demonstrates Zambia's strong democratic credentials. This is a normal practice in diplomacy as governed by the Vienna Convention," Mr Schultz said.
He said the diplomats have a mandate to meet all key stakeholders in Zambia's development process in order to get a clear picture of what is happening in the country.
"The most important thing is that diplomats should refrain from interfering in internal politics but all our engagements with the Zambian government are governed by a bilateral agreement we have. Germany supports a lot of development programmes here and it is important that we keep interacting with all stakeholders," Mr Finke said.