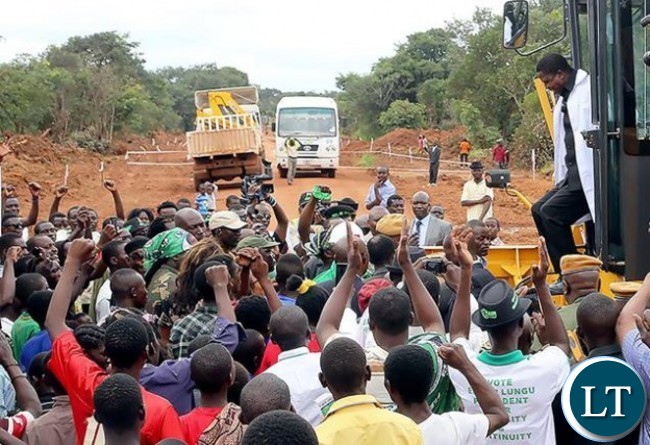 Solwezi West UPND Member of parliament Teddy Kasonso says the last minute projects being launched in North Western Province will not sway the voters in the Province.
Speaking in an interview Mr Kasonso said President Lungu and his government have seen that they have not done anything tangible in the last five years they have been in power hence the desperate last minute Launches of developmental projects.
He said the people in the Province will not be duped because they have seen for themselves what the PF have done in five years and that the legacy of the PF in the Province will be that of incomplete projects.
He said North Western Province has practically been cut off for the last 3 months as the de tour created for road users as they work on the main road has not been properly maintained adding that the Solwezi Chingola road not seen a face rift since the MMD left office in 2011.
He added the Province, despite being one of the main contributor to government revenues has received the least number of developmental projects under the PF government and that people are aware that they are receiving development projects because it an election year.
President Lungu was in the Province over the weekend where officially opened solar milling plant and toured some developmental projects in the Province.
He also called on the contractor working on the Solwezi – Chingola road to expedite the reconstruction of the road.
[Read 21 times, 1 reads today]