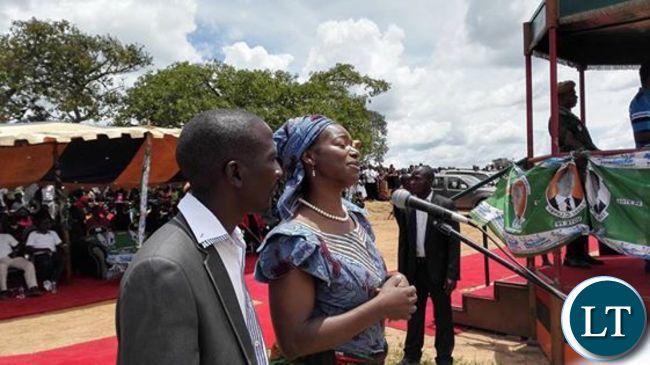 Mafinga MMD member of Parliament Catherine Namugala says she will not re-contest her seat in the 11th August General elections.
Ms. Namugala instead pledged to support the PF parliamentary candidate that will be adopted.
Ms. Namugala also pledged to support President Edgar Lungu in the August 11 general elections.
She made the pronouncement at a meeting addressed by President Lungu at Tendere school grounds in Mafinga.
On Monday, 11 out of 34 MMD MPs said they will support UPND president Hakainde Hichilema in the August 11 general elections.
These are Sinda's Levy Ngoma, Mumbwa's Brian Chituwo, Nalikwanda's Geoffrey Lungwangwa, Liuwa's Situmbeko Musokotwane and Keembe's Ronnie Shikapwasha.
Others are Kasempa MP Kabinga Mpande, Moses Muteteka of Chisamba and Christopher Kalila of Lukulu.
The rest are Zambezi East's Sara Sayifwanda, Ikileng'i's Elijah Muchima and Ndalamei Mundia for Sikongo.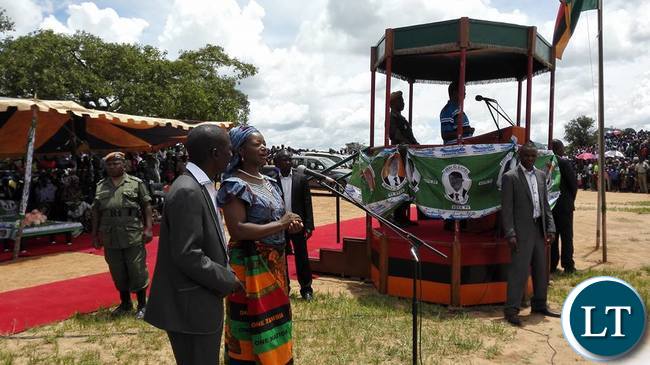 [Read 22 times, 1 reads today]